At this point we're used to seeing good teen performers on America's Got Talent, but Courtney Hadwin is in a category all her own. She has an energy, a passion so great that it would be complement any performer–and the fact that she's only 13 makes it that much more.
Courtney auditioned for the show with an "Hard to Handle" by Otis Redding. The song is a commentary on the frustrations of dealing with a difficult, independent woman. The song is a classic example of the Memphis soul sound of the 1960s, and Courtney's cover was nothing short of amazing. Everyone was completely stunned by the transformation from shy 13-year-old to a hard-core, seasoned rocker in a matter of seconds!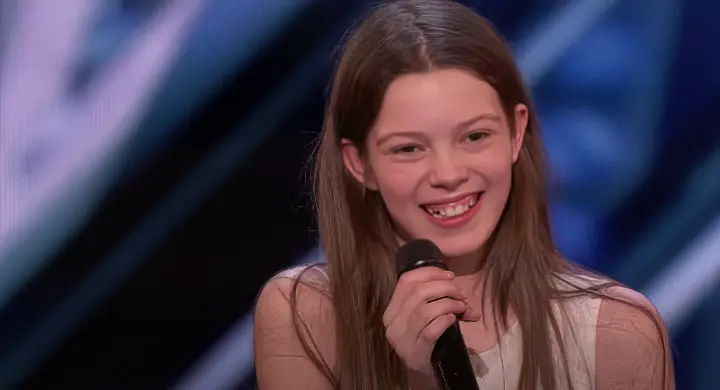 Her performance was nothing short of incredible. Her soulful, powerful vocals and energetic stage presence wowed the audience and judges alike. She had the crowd on their feet, dancing and singing along with her. Her performance left the audience and judges in awe of her talent and energy. This performance made her an instant fan–favorite!
Once she finishes, we get a glimpse of just how young Courtney still is. She's holds it all together until, at the end, when she gets the golden buzzer, she can't hold back. Watch the full video below and please leave us a Facebook comment to let us know what you thought!
Don't forget to hit the SHARE BUTTON to share this video on Facebook with your friends and family.