Dancing is not everyone's cup of tea. Some have it in their blood. While some, no matter how hard they try, will not get it. And to recognize the talent at an early age is even better so you can train well and harness your talent from an early age. And this little girl in the video probably knows dancing better than a lot of people might in their entire lives.
A person films a girl who looks like she is younger than 10 dancing her hearts out in front of a large audience. The video takes place in a talent show in Latin America. As the announcer announces her name, the little girl walks up to the stage with so much confidence reflected in her eyes.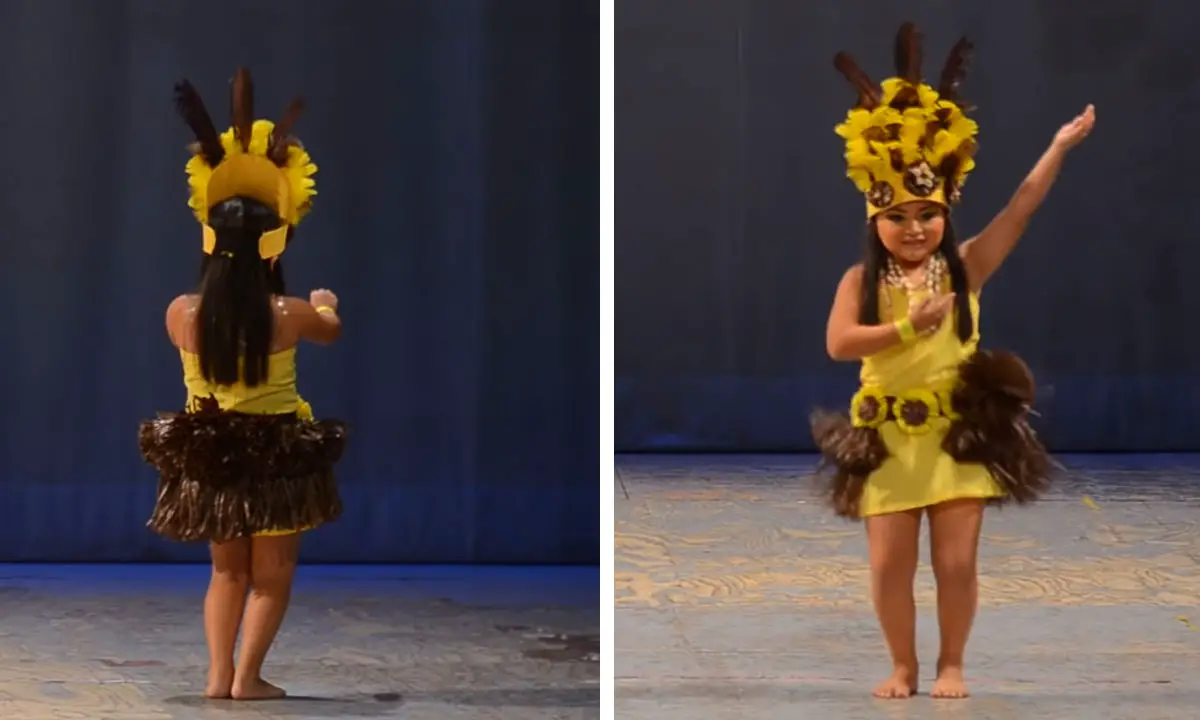 The music starts to play, and the camera zooms in. She is clad in a traditional Tahitian outfit with a grass skirt around her waist. She takes her position, and as the music begins, the entire crowd starts roaring.
WATCH the amazing performance below.
COMMENT and SHARE if you fell in love with her dancing.