We've seen a lot of emotional moments on the various talent competition shows, from jubilant contestants who've made it through to the next round to heartbroken singers who are told they just don't have what it takes. But here's one that's a little different: the real emotion comes after the judges give their verdict and it has nothing to do with singing.
Sam Black, a 27-year-old plasterer in England, auditioned for The X Factor Global after his girlfriend submitted his application without him knowing. In the audition, he sang Dion's 1961 chart buster, "Runaround Sue." Sam said he grew up with 60s music and loves it.
So it was a bit disappointing to the judges when, after going through a rough time in X-Factor "boot camp," Sam chose another 60s hit, "Runaway," as his first song in the next round. The judges were not too impressed and they even gave him a second chance to sing it a capella so they could hear his voice by itself.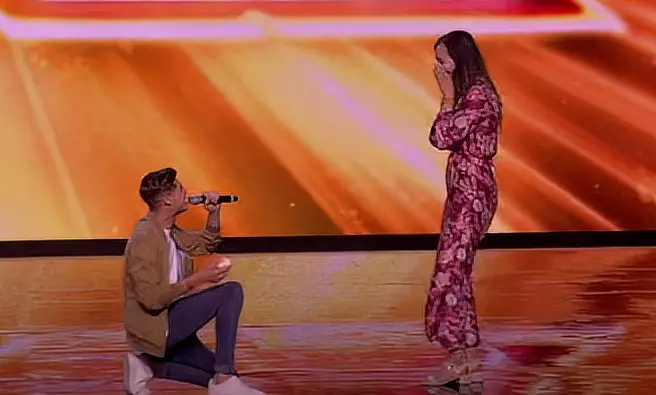 But even with the second chance, while agreeing he was such a nice guy they all liked, they give him a "no." It's then when things proceed differently than expected. Sam asks Simon if there's something he can do before he leaves, since he'll never get the chance to be on a global stage again. Simon says sure and Sam asks his girlfriend to join him.
Watch the emotional video below and please leave us a Facebook comment to let us know what you thought!
Please SHARE this video with your friends and family.