Tim Tebow is one of the kindest people ever. He is the founder of Night to Shine, which is an organization that holds a global, virtual "prom night" for teens with disabilities to go to the prom.
Tim never backs off when he has to help someone get to their dreams. This man did not step back on a talk show either. Jimmy Fallon invited Tebow to his show and he said that he never really went to a prom himself. When he was a teenager, Tim was inclined towards sports more than prom. Hence, he missed his own prom.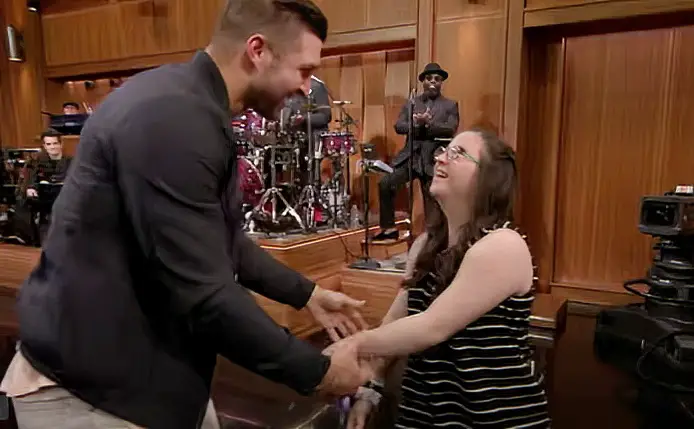 While Jimmy Fallon hilariously gives Tebow a "promposal," he calls someone special to the stage instead. A beautiful teen with down syndrome is asked to be his prom date and she agrees. As Judy Adams rushes to him happily, her mother gets very emotional at the sight of her child's happiness.
Judy seems to be the happiest girl in the whole world while Tim is just as satisfied to make the sweet girl happy. Watch the full video below!
Please SHARE with your friends and family!