Andrew Wilcox was on duty with his friends. They were trying to build a shed next to a home when "Bailando" by Enrique Iglesias started playing on the radio. The men were working on the roof, but Wilcox just couldn't help himself when he heard the fun track. What he did next has made him a viral sensation. You are going to be in stitches when you see what the man does the moment the music begins! It is the best thing I have seen today!
Andrew stopped working for a few minutes and resorted to dancing instead. It is quite funny, but as you will soon see, his moves are really amazing! One of his friends captured his spontaneous dance on the roof.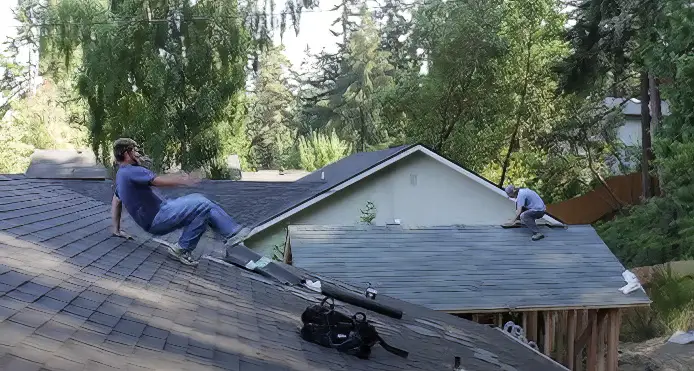 Andrew then shared the clip on YouTube, where it has been watched more than 3.6 million times already. Andrew travels between two structures while he dances, and even busts out the salsa. His roofing buddy couldn't hold back on the excitement either and quickly joins in on the fun.
You have to see this amusing rooftop dance routine for yourself. It is simply amazing and will no doubt make your whole day! This proves that work doesn't have to be boring! Check out this funny video below! What did you think about this? Share your thoughts in the Facebook comments!
Don't forget to hit the SHARE BUTTON to share this video on Facebook with your friends and family.