Tom Cruise's dance to Bob Seger's "Old Time Rock-n-Roll" in the movie Risky Business is one of the classic movie scenes of the 1980s. Here's a woman who's updated it for a dance competition and wowed the crowd with her moves.
Tanya Georgiievska is an online dance instructor, along with her husband Sondre Olsen-Bye. At the 2020 "Rock That Swing" Festival, Tanya did a take-off on Cruise's classic scene, right down to the button down over white shorts.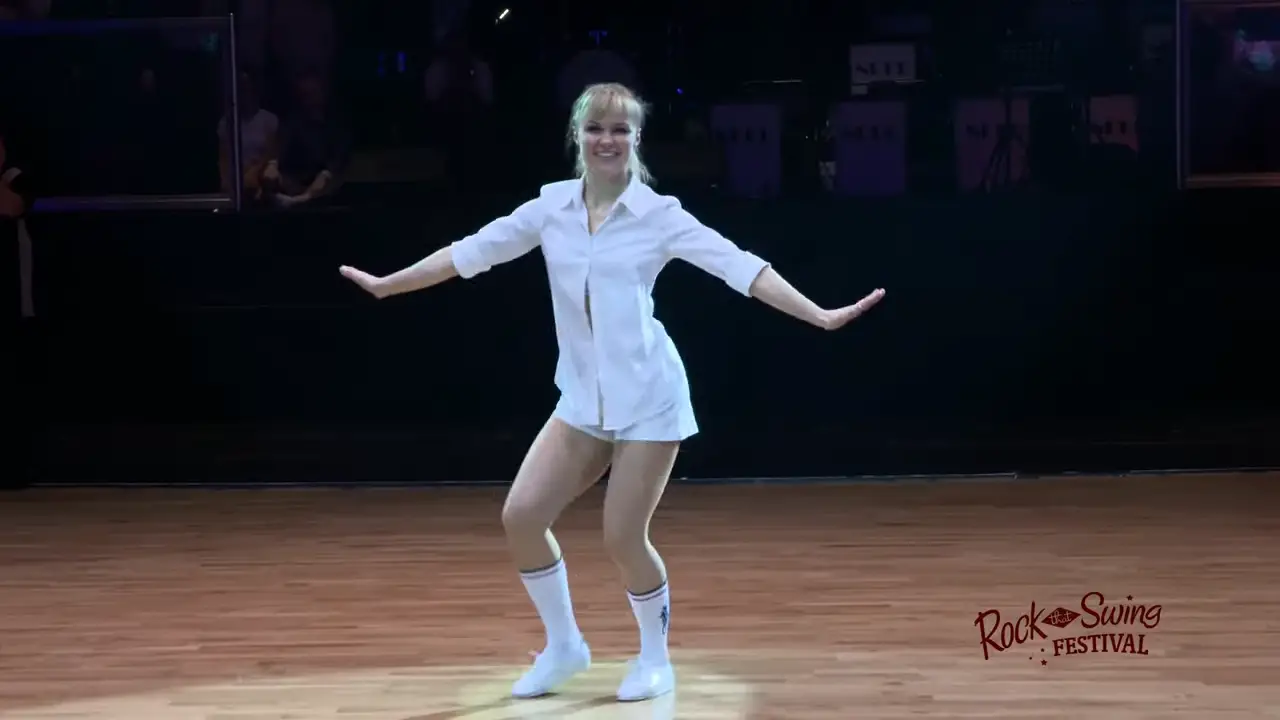 Tanya didn't love her performance but was proud of it nonetheless: "This was my personal challenge – to go solo on one of the biggest swing dance stages. The dance wasn't perfect, but I did it and feel very happy about it." The crowd, on the other hand, disagrees–from the cheers, it appears they think she did just great.
Have you ever come across such an energetic and unique performance? Please comment on your experience below.
Please share this joy with your friends and family.