Did you know that Cello was initially invented in the 16th century to support the bass line in ensembles? Only around the later centuries, it has a solo significance as a musical instrument. Ever since the drastic change in its purpose, many artists have taken upon playing the Cello.
Similar to the two young fellows appearing in the video below. Luka Sulic and Stiepan Hauser, the duo goes by the identity of "2cellos". Luka, the native Croatian, took his studies in Zagreb, at the Academy of Music. Following that, he went to Vienna for further studies, then joined Royal Academy of Music in London. Hauser pursued his studies at Royal Northern College of Music. Along the way, he went to join "Trinity Laban" in London.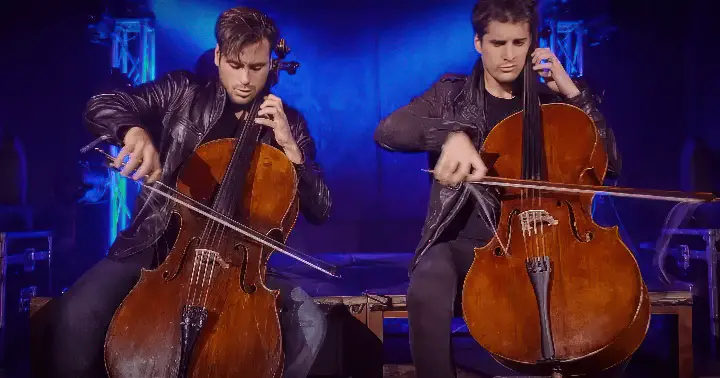 Well, the extensive amount of studies makes the knowledgeable candidate. Their first sensation hit came as a cover of "Smooth Criminal". The video accumulated over 3-million views and thousands of supportive comments for the friends to carry on. Entering such a competitive industry needs money.
The duo, on the other hand, were financially struggling, albeit their success. However, it didn't take them to change that with the release of their new albums. Their talents were recognized by a renowned name in the musical field, Elton John. Things took a swift turn when he called the duo personally to invite them in the 2011 summer tour. Watch the full video below and please leave us a Facebook comment to let us know what you thought!
Don't forget to hit the SHARE BUTTON to share this video on Facebook with your friends and family.