Robin Williams was a once-in-a-generation talent who, for an all-too-brief period, highlighted American stage and screen. His passing diminished us as a people and I for one am delighted there are still clips of his performances floating around the internet.
This video was taken at his January 1991 appearance on The Tonight Show starring Johnny Carson. By this point, Robin had been a guest multiple times on Johnny's show and everyone knew to expect a manic yet hilarious performance. You can tell from Johnny's introduction that he deeply respects Robin's talent and at the same time is almost fearful of what might happen.
And of course Robin does not disappoint. He immediately launches into jokes about divorce, with which he became intimately familiar by the time he died having had three failed marriages.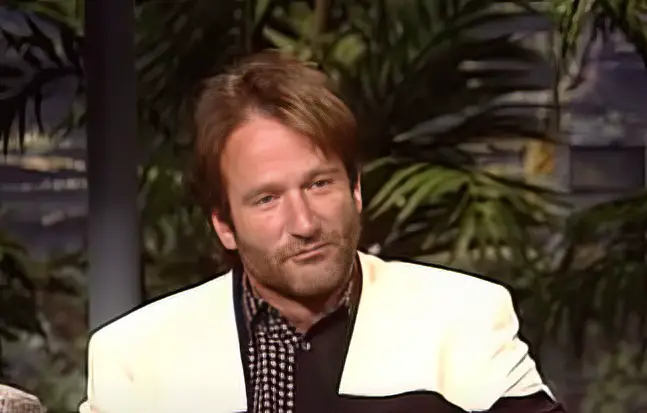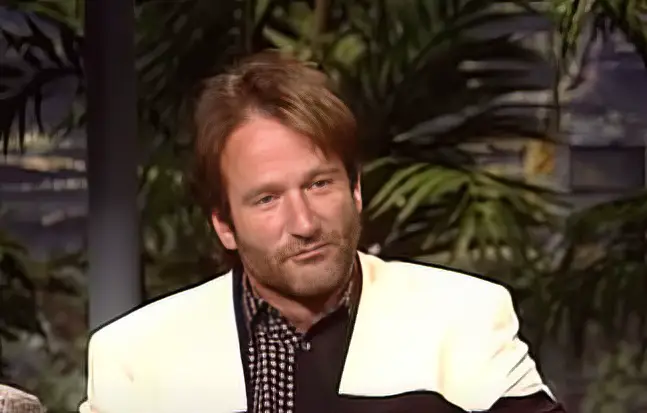 At this point in his career, Robin was phenomenally successful. He had conquered the country as the king of stand-up comedy. His Mork & Mindy TV show had topped the ratings for multiple seasons. He had already completed critically acclaimed performances in Dead Poet's Society and Moscow on the Hudson.
But what we can't see in this clip, or for that matter any of the others, is what was going on in his mind. While he may have been the funniest man in America, he was also a tortured soul who was suffering every day.
But I enjoy watching him in moments like this, when he was at his best, rather than think about what happened later. Watch the full video below!
Please SHARE with your friends and family!