Here's a throwback video featuring two of the most talented comediennes of since the 1970s, Joan Rivers and Betty White. Both had stellar careers and were the inspiration to hundreds of young comics regardless of their gender.
In this clip from 1982, Joan is substituting for Johnny Carson as the host of the Tonight Show. She was a regular substitute and accounted for a good part of the show's popularity. Her real name was Joan Alexandra Molinsky, born in Brooklyn, New York. She started out as a stand-up comedienne with a blunt, sometimes controversial style, but was always self-deprecating and grew to be loved around the world. She appeared in TV, film and on the stage and in 2017 was ranked sixth of the 50 best stand-up comics of all time.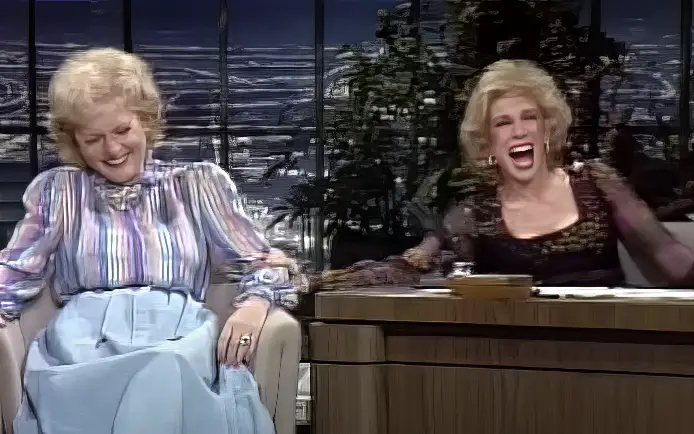 Unlike most Hollywood stars, Betty White went by her real name. She was born in Oak Park, Illinois and had one of the longest comedy careers in show business, working in nine separate decades (1940s to 2020s)! She won a huge number of awards, including seven Emmys, three SAG awards and a Grammy. Betty died in 2021 just 17 days short of her 100th birthday.
Both of these women are comedy icons and this 1982 meeting is when they were both in their prime. Watch the hilarious video below and please leave us a Facebook comment to let us know what you thought!
Don't forget to hit the SHARE BUTTON to share this video on Facebook with your friends and family.