Nobody likes eating alone. Can you imagine a situation where you have to eat without your loved ones? It's heartbreaking. Similar is the case with animals as well. Bonnie, the street dog, has spent all her life eating alone. The little amount of food she found littering around was too painful to eat alone. And after getting her forever home, she never wants to eat alone again!
So, every time her human brings out food for her to eat, she rushes to beside her new brother. The way she carries her plate to scooch over his side is so cute. The adorable pooch carries out his unusual routine every time it's time to eat food. Food does not taste to her when she eats alone. And we hope she never has to through the suffering of being lonely.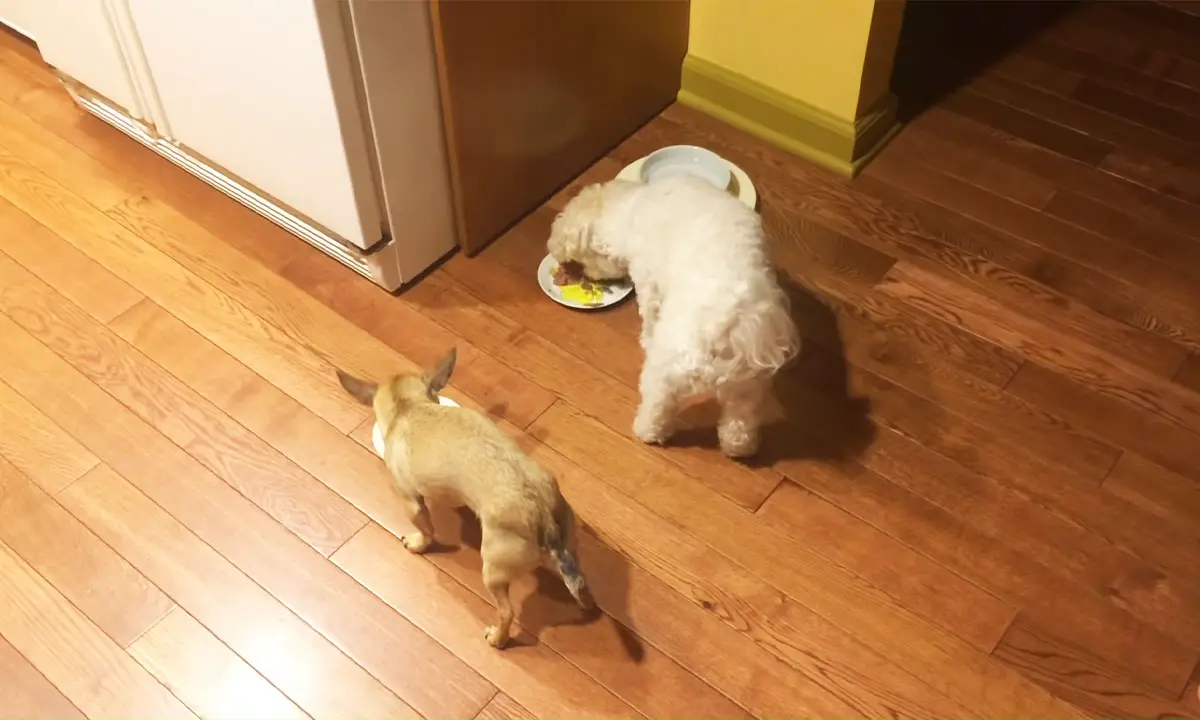 But this lovely family will accompany this social pup. It looks like he is having the time of his life with his trustee humans. This precious video made my day, lots of hugs and kisses to this cutie. Does your pooch also have a crazy eating ritual? Every dog is weirdly beautiful, and the world can't get enough of their shenanigans. Watch this video down below:
SHARE and COMMENT on this most adorable pooch's video!