Pink is a rare gem in the world where singers enter and leave before we get to hear from them. Moreover, it's refreshing to see a powerful woman in the industry! Although people mostly know her for her fierce rocker songs, she isn't afraid to show her softer side, especially when it comes to her children!
Balancing your children's needs and work can be very challenging. So, anytime you get to take your kid to work, it's bound to be fun. Luckily for Pink, her 7-year-old daughter Willow seems to have her Mom's pipes. So when the artist had to reimagine the soundtrack from "The Greatest Showman," she knew little Willow had her back! Especially since it's the track of the girl's favorite movie that they're re-releasing.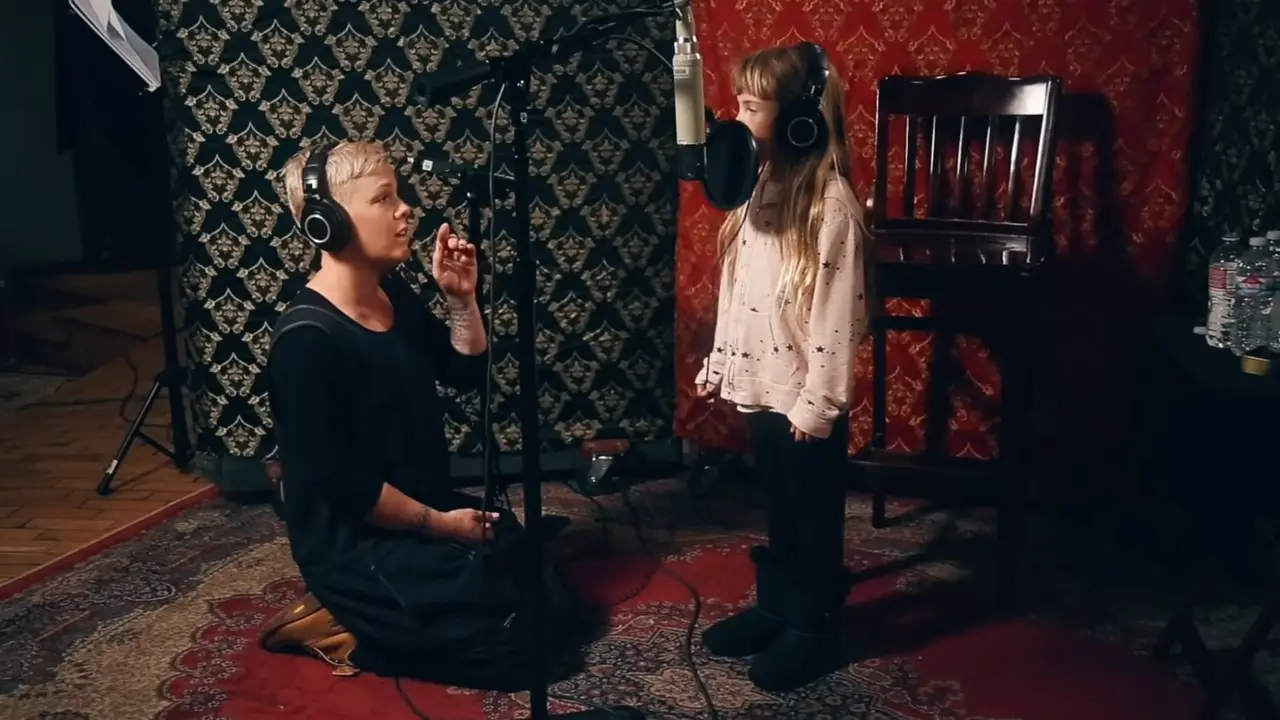 Before getting to the singing part, the mother and daughter are in the studio joking around. Moreover, Pink even admits that her daughter is fun. And as the singer looks after the technical side of things, Willow begins singing "A Million Dreams." Her voice isn't fully developed yet. But it's precious, and Mom assists her the whole way through! Later, it's Pink's turn, and she owns the studio with her signature raspy voice. We can wait for the two voices to combine into a duo. Watch the behind-the-scenes below:
And please COMMENT and SHARE!