Usually, pitbulls get a bad rap for being aggressive. Hence not many like to afford the luxury of taking care of these amazing creatures. During this snap judgment we make, we tend to forget everyone has a bad day. In contrast to many breeds, they are willfully trained to protect and guard.
Puti is a pitbull, too but with polar opposite sets of skills. She is warm and kind. After a long day of play, she was getting ready for bed. Once she climbed into her crate, the canine was having trouble sleeping.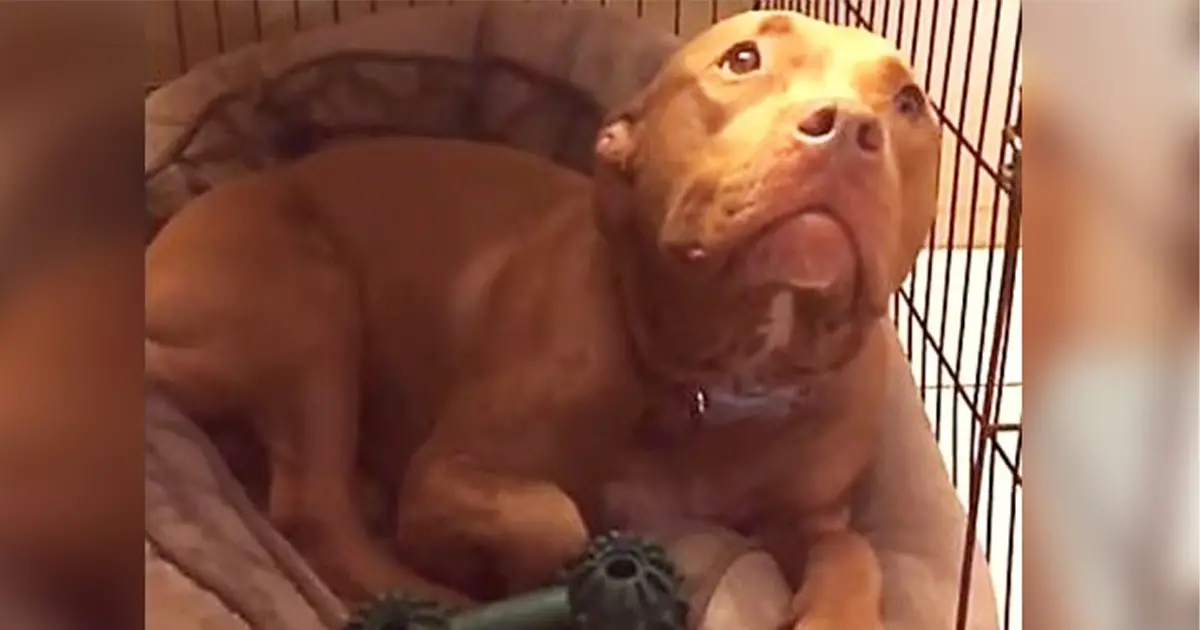 Fortunately, her dad came to the rescue. Every time, Puti is unable to sleep. All she has to do is give her dad the puppy eye look. In the sweetest voice, her dad begins to sing the lullaby. The adorable goofball instantly begins smiling. As the lullaby proceeds, she immediately puts her head down, getting ready to drift off to the dreamland. But halfway through the song, her dad stops. Puti then gives a look encouraging him to resume.
The captivating look for the sweet dog has accumulated over 7.5M views. Please press play and enjoy the clip.
Kindly share this incredible video with your loved ones.