Many of us are guilty of treating our pets like they are actually children. Well here's a hilarious video that shows a dog acting exactly like a kid at the scary part of one of the biggest movies of all time.
Star Wars is a space-themed franchise created by George Lucas. It follows the adventures of characters "a long time ago in a galaxy far, far away". The main characters are Luke Skywalker, Princess Leia, Han Solo, Chewbacca, C–3PO and R2–D2. The story follows the Rebel Alliance as they battle the Galactic Empire, led by Darth Vader. The first movie was released in 1977 and since then, it has become a worldwide phenomenon.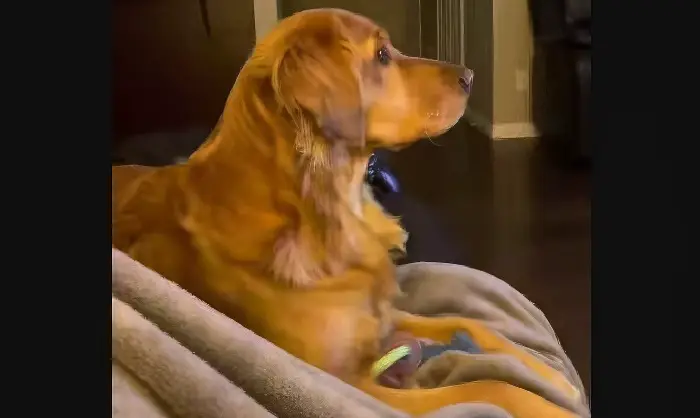 Star Wars has become one of the highest grossing film franchises of all time and has spawned numerous books, television series, video games and other merchandise. It has become an iconic part of pop culture and continues to be a beloved classic. 
In this hilarious clip, we see the golden retriever Ellie watching Star Wars on the couch with one of her owners. When the iconic scene plays where Darth Vader emerges onto the spaceship through the wreckage, Ellie–just like a little kids–decides he's just a little too scary and hides behind the sofa! Watch the short clip below and please leave us a Facebook comment to let us know what you thought!

Don't forget to hit the SHARE BUTTON to share this video on Facebook with your friends and family.