Featured below is a very cute little boy who managed to become the center of attraction at a Rascal Flatts concert which was held in Pikeville, Kentucky in 2013. Everyone who had come to enjoy the show was given an extra treat because of what this little kid did right during the midst of a spectacular performance by the band. He managed to draw the attention of almost everyone. After you watch this video, you will definitely agree when I say that he completely stole the show!
The concert was going on in full swing when the boy got up from his seat. Then he started dancing very adorably – all by his lonesome self. Everyone was floored by what they saw. The audience was there to enjoy the music, but it seems as if this little kid enjoyed it the most. His antics stole the spotlight from the stage itself. The video of his "performance" went viral as soon as it was uploaded online. And it is not really hard to see why.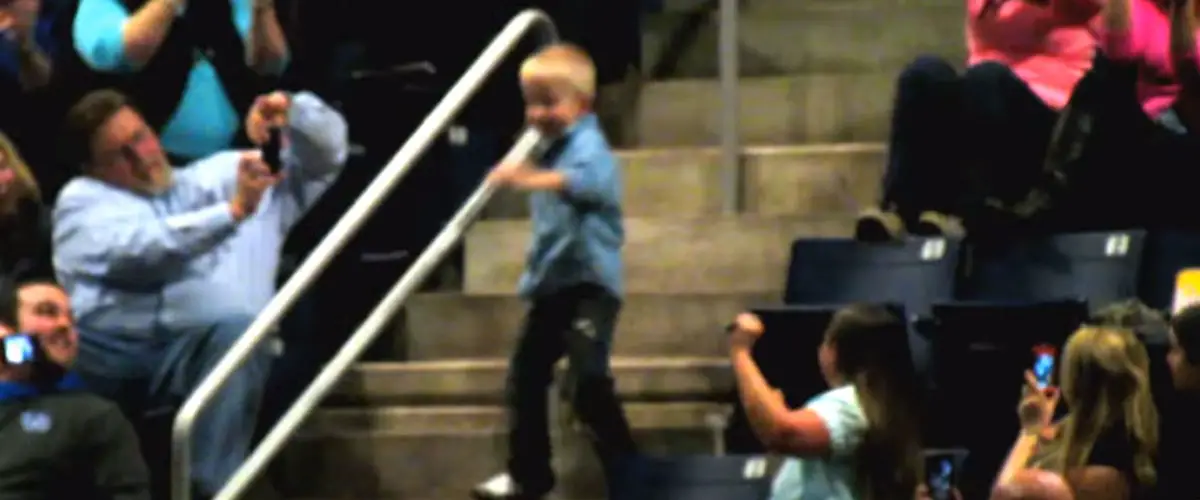 The little boy not only managed to amuse himself but also everyone around him. He is definitely what you would call a natural-born entertainer. Before they knew what was happening, the entire audience started cheering for him! Wait till you see this little one go! It is the cutest thing ever! Check out his performance below! Did you enjoy it as much as we did? Let us know in the comments section!
Please SHARE this wonderful video with your friends and families!