Johnny Cash is on the top of my list of favorite artists. We lost a special soul when he passed away. But thank heavens we still get the chance to listen to his masterpieces when we want! It is even more amazing to see the younger generations enjoy his music. In the following video, we can see a set of baby twins who are over the top when they listen to this legendary man.
One of them is called Reese and his brother is named Levi. They are only 9 months old, but they are really in sync with the beat. Their dad says that they are absolutely in love with their new Jolly Jumpers and Johnny Cash's music. Their dance on Folsom Prison Blues is going to steal your heart and their boundless energy and smiling faces will make you happy!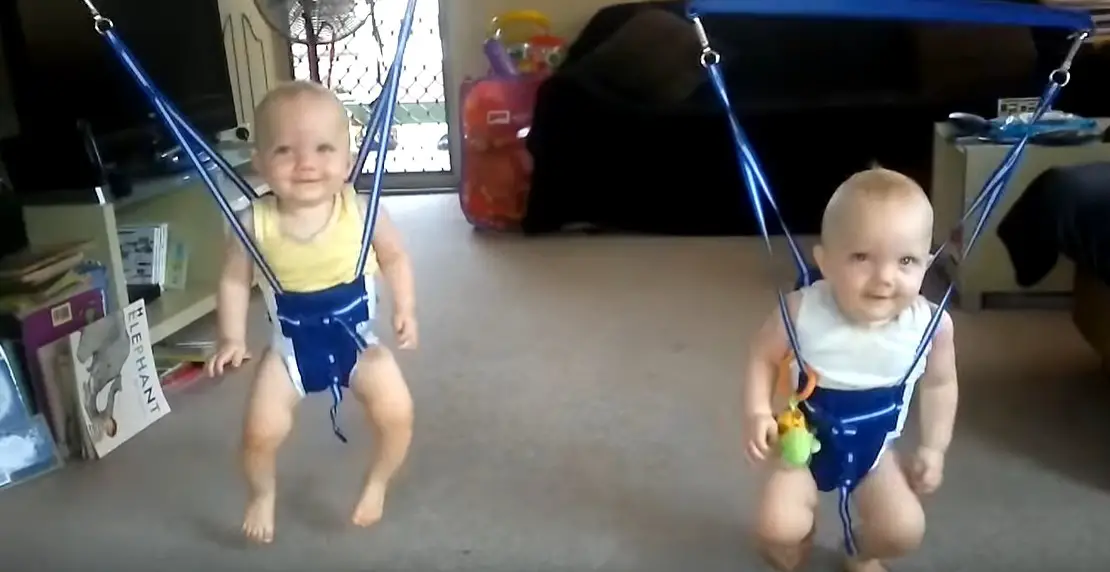 Watch the video below and let us know how you felt watching this in the comments below!
Please SHARE this cute video with your families and friends!