Here's a great video that shows a young boy who did his best during the Covid lockdowns to keep up the spirits of his sick grandfather–and a surprise superstar who gives something back to that same boy.
This 10-year-old boy is Rafa and he's a big Ed Sheeran fan. During the lockdowns, Rafa and his grandfather Norman stayed connected via Zoom. Through the power of music Rafa helped keep Norman's spirits high when he fell ill with cancer during the pandemic.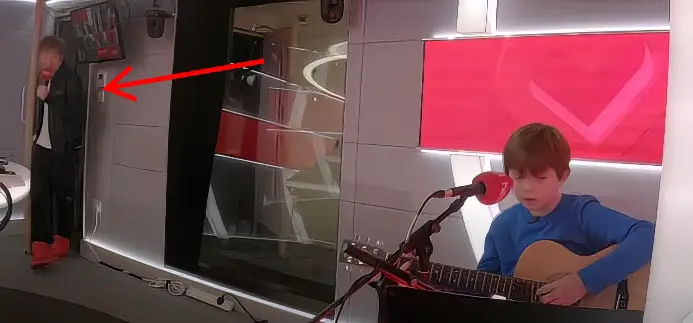 iHeart radio heard about the pair and invited them into the studios for this special event. Rafa believed he and grandfather were there to talk about how music can help everyone, but they had no idea iHeart radio–and Rafa's idol Ed Sheeran–had other plans.
Thankfully, Norman is now in remission. WATCH the adorable video and let us know in the Facebook comments what you thought of this great surprise.
COMMENT and SHARE the video if you think they're the cutest duo ever.