A wedding is always full of traditions depending on the cultures. One of the essential parts of the celebration is the first couple dance. Which, don't get me wrong, is a great photo op opportunity. However, it tends to get boring pretty soon.
These days, couples are taking a new approach, instead of shortening the dance or completely letting it go. Newlyweds are turning it into the highlighting of the celebration. Gone are the days when you could flash mob with your gal pals. Picturesque is the word we are looking for any occasion these days.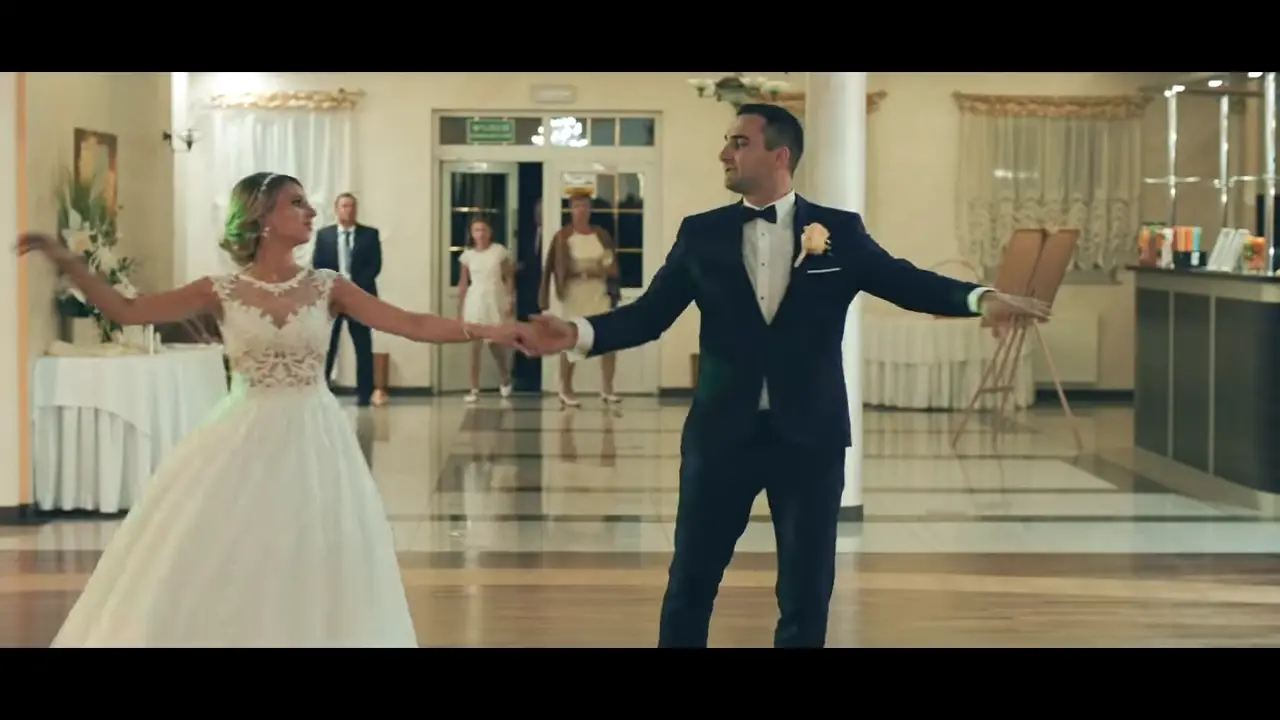 Take the 2018 decadent wedding of Kasia and Dominik, for instance. The couple wowed their friends and family with a lovely ball dance. Like a ceremonial vow, the bride and groom come together. The hint single by "Perfect" by Ed Sheeran begins to play. The scenario is nothing less than a fairy tale with the bride dressed in white and the groom dressed in a stunning black tux.
In order to make it more magical, we see a guy sliding with a smoke machine. Besides few lifts, the dance was traditional. The whole process looks flawless, two couples deeply in love, no light of awkwardness. Except for the visitors just bargaining in the video, the whole scenario was perfect. Watch the full video below and please leave us a Facebook comment to let us know what you thought!
Don't forget to hit the SHARE BUTTON to share this video on Facebook with your friends and family.