When celebrity families have more than one artist, it's always a treat to hear them perform together. Here's a father/son performance from Andrea and Mateo Bocelli that is fantastic music–and made even better by Andrea's echoing of Matteo's English lyrics in Italian.
Andrea and Mateo Bocelli are a father–son duo who are both talented singers. Andrea is a world–renowned tenor and Mateo is a talented young vocalist. Both have been singing together since Mateo was just a young child and the two have toured the world together, performing in prestigious venues such as La Scala in Milan and the Metropolitan Opera in New York City. They are known for their beautiful harmonies and stunning performances, and their music often touches on themes of love, hope, and faith. They have released several albums together and have collaborated with top artists from around the world.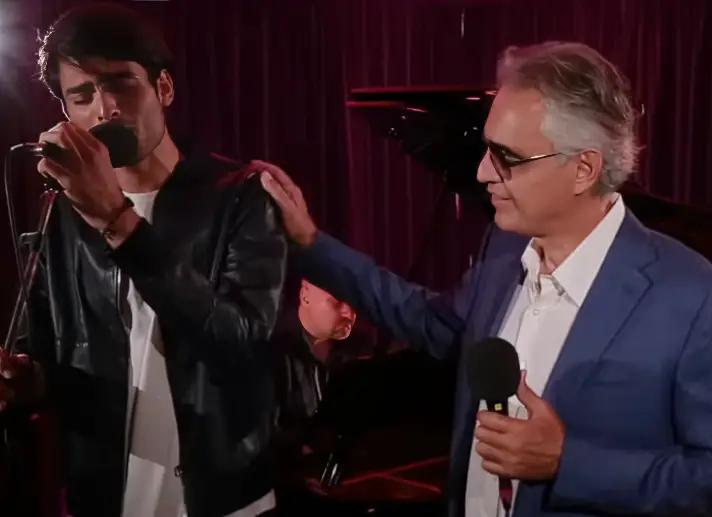 In this video, the Bocelli's cover Ed Sheeran's "Perfect," and it proves to be a great platform for both of them. Matteo starts the performance, performing the first verse in English, and Andrea follows up with a second verse in Italian. Then the two combine in Italian for the final verse.
This recording was made for BBC Radio's Radio 2 Piano Room YouTube Series, where it's had an astounding 32 million views. But it's easy to see why it is so popular–this father and son duo is incredible and the music is sublime. Watch the full video below and please leave us a Facebook comment to let us know what you thought!
Don't forget to hit the SHARE BUTTON to share this video on Facebook with your friends and family.