This is a brilliant, hilarious video where the owner shows just how much her life changed after getting a German shepherd puppy–a giant bundle of love that sometimes gets out of hand.
"Our life is not the same ever since our family grew by one family member. Tiger, our German Shepherd puppy certainly made some adjustments in our daily schedule," said its owner, who's the subject of the video. She goes through each daily event–sleeping, working out, eating–and how different they are before and after Tiger.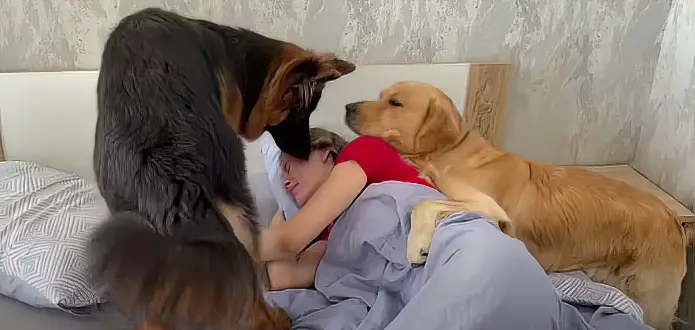 She continues: "But you know what's one good thing about it? We don't need an alarm, ever again in our life. This buddy knows exactly when it's 6 am and he never misses it, even on weekends. 😆😂 Now we'll never oversleep..
Watch this video down below:
SHARE and COMMENT on this most beautiful animal video!