The principal of a school is responsible for everything that goes on in that institution. Moreover, being someone all the students love can be quite challenging. Specifically, when there is a misconception that all heads of the school's are strict and cruel. But this woman is changing that belief— by surprising her school with an explosive performance!
The step team of Lake Mary High School in Florida is incredible! Principal Dr. Reynolds knew this, so she made a plan to support the team by performing in their routine. At first, the team was hesitant about including their middle-aged principal. But luckily, they accepted and even practiced in secret! And although the team members tried to keep this fact confidential, a rumor had emerged. However, students believed it was untrue when in the basketball halftime, the school-head was nowhere in sight.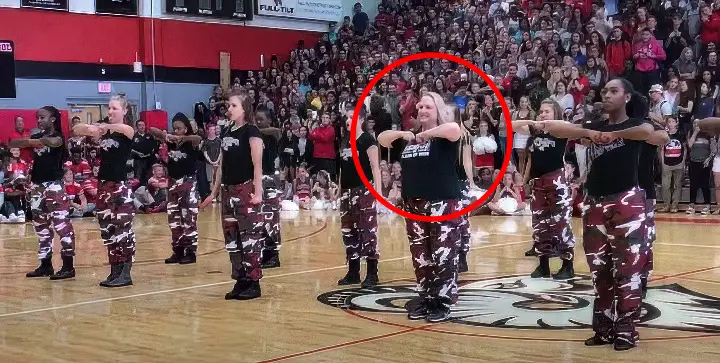 In the video that's been viewed over 3.5 million times, the energetic step team is dancing incredibly! When Dr. Reynolds joins them in uniform, and the crowd is in an uproar. Further, she goes on to dance as well as all the girls in the team, if not better!
By the end of it, the students could not be prouder of their school principal. Watch the viral video below and please leave us a Facebook comment to let us know what you thought!
Don't forget to hit the SHARE BUTTON to share this video on Facebook with your friends and family.