I have watched many recipes on the internet before, but this one right here made my mouth water. If you love pot roast, you need to try this one out. This video shows us how to make a 5-star beef pot roast in the ever useful crock pot. It looks like a sophisticated gourmet dish, but it is really simple to make. Wait till you see the method!
Start by getting the meat properly seasoned. Then sprinkle ¼ cup of all-purpose flour on parchment paper and roll the roast in the flour until the outside part is covered. Pound the flour into the meat with a sturdy plate. Then place the roast into a slow cooker on top of chopped onions. Then make a mixture and pour in. Cook it for 8 hours and you are good to go!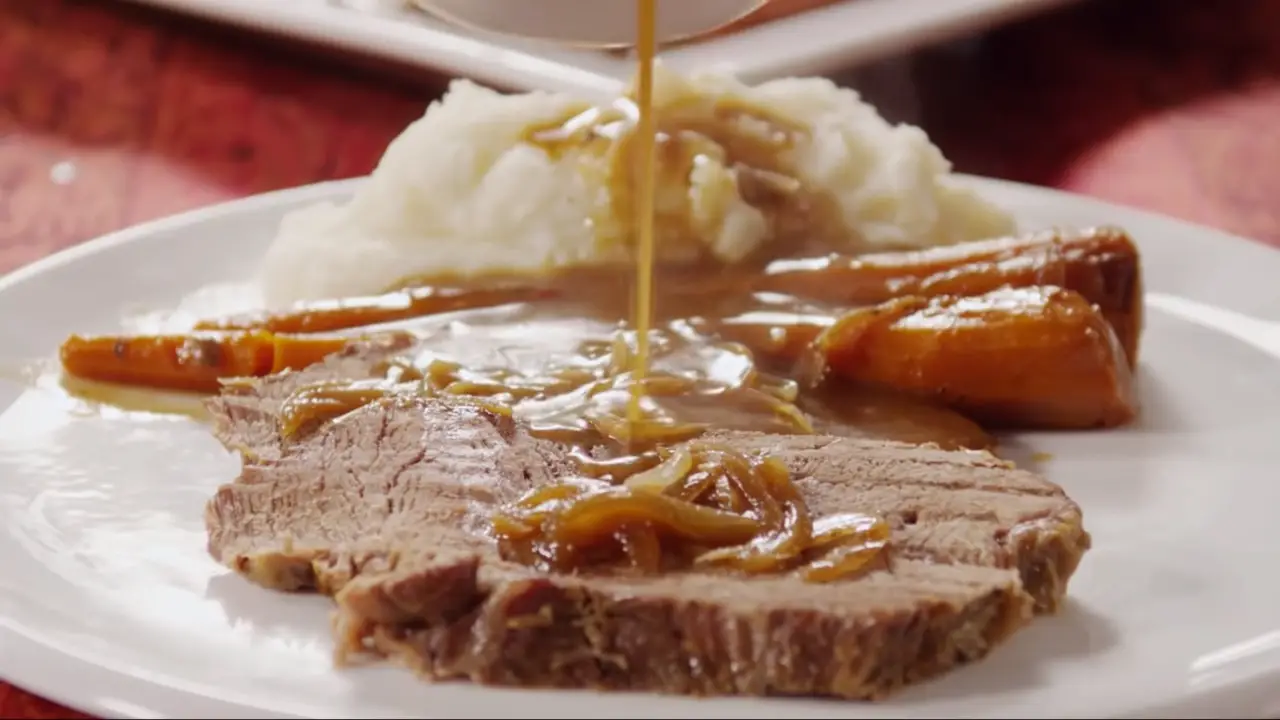 Watch this recipe below! Will you try this out? Don't forget to share what you think in the comments section!
Please SHARE this mouthwatering recipe with your families and friends!