Dogs are very similar to little kids. They need love and care just like children do, and they often act stubborn like them too. The video below features a hilarious Siberian husky called Zeus who really wants to take a bath. But mom seems to have another activity planned for him. That's when Zeus decides to throw an adorable tantrum!
Siberian huskies are considered to be a very stubborn breed. They are smart, but they are also persistent about what they want. In this clip, we can see the adorable pooch inside an empty bathtub. He wants nothing more than the water turned on. But when mom doesn't comply, his reaction is priceless to watch! Wait till you see what happens next!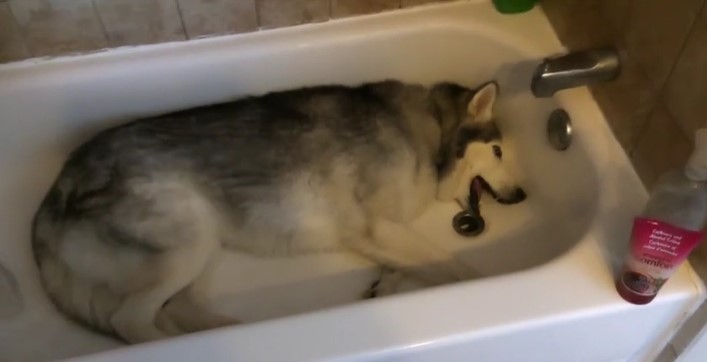 Watch this funny video below! Did this crack you up? Don't forget to share what you think in the comments section!
Please SHARE this hysterical clip with your families and friends!