Scott Bradlee's Postmodern Jukebox takes contemporary songs and recreates them in an amazing way, simulating styles of the past. Their tagline is "Today's Hits Yesterday" and when you watch this, you'll see why.
In this video, they recorded a special version of one of their most popular covers in celebration of a recent European tour. This brilliant rendition of Meghan Trainor's 2014 song, "All About That Bass", will make your jaw drop!
This song by Meghan Trainor was a huge hit when it was released. It was her debut single and it focused on a person being, as Meghan said about herself, "one of the chubby girls who would never be an artist." It reached #1 on the Billboard Hot 100 and stayed there for eight weeks, which was the longest run for a female that year.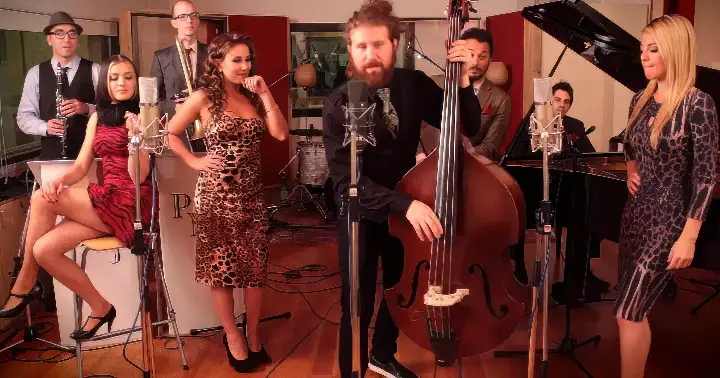 It is really addictive and I am sure at some point in time even you caught yourself humming it too! Many people have covered it before, but never have I heard a version like the one covered below! Wait till you hear it yourself!
Watch the full video below and please leave us a Facebook comment to let us know what you thought!
[ytvid id ="aLnZ1NQm2uk"]

Please hit the SHARE BUTTON to share this video with your friends and family.