Most of us are familiar with "The Lion King." Well, if you are not, please utilize this quarantine time with the most excellent animated movie of all time. It is a very popular opinion, I might say.
It is impossible to forget the endearing and emotional scenes from this film, with such a simple storyline of a young lion "Simba" growing up in the wilds. To take up the throne, finally, after his father, Disney has done an impeccable job. (Spoiler Alert!)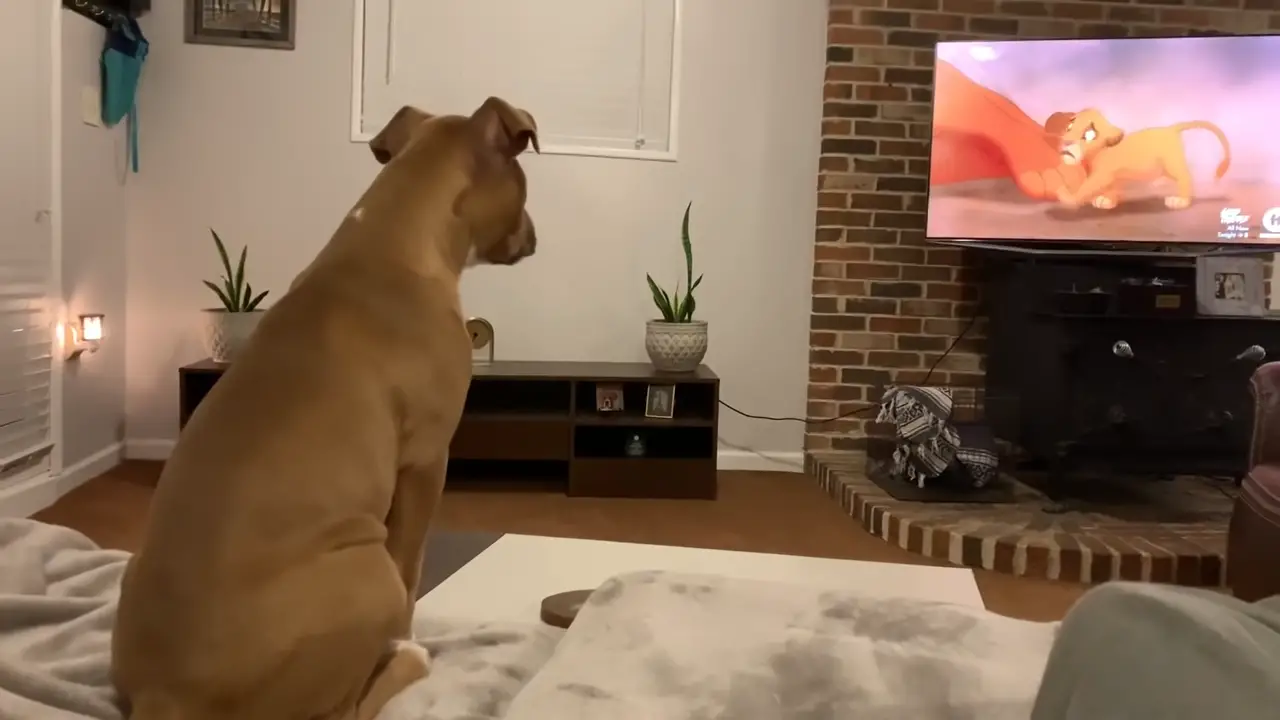 The hit movie has reached every living soul, from humans to a very emotional Pitbull. Oh! Yes, you hear me, right. One of the most painful scenes to go through in the movie is Simba's uncle's betrayal. The young one witnesses the death of his father.
Such a soul-stirring clip can make a grown man into tears. Luna is no stranger to the depth of this situation. Doggy was spending leisure time with his family. His eyes glued to the tv.
When the part finally comes, you can hear the pitbull express disbelief and pain upon the death of the King. Therefore, when the baby starts crying, our canine companion bows down in sadness.
Please take a look a the clip. Do share your afterthoughts in the feed. Share the video with your loved ones.