Animals always are part of the wild, but the culture of adopting them had made remarkable changes in their outgoing nature. Back in the time, felines were best known for their capability to hunt.
However, the times have changed, and even outdoor animals have a first on the beach. Like pumpkin here has never been to the ocean. Therefore, the owner decided it was time for the excursion. Surprised by the reaction, she takes out her phone to record the whole scenario.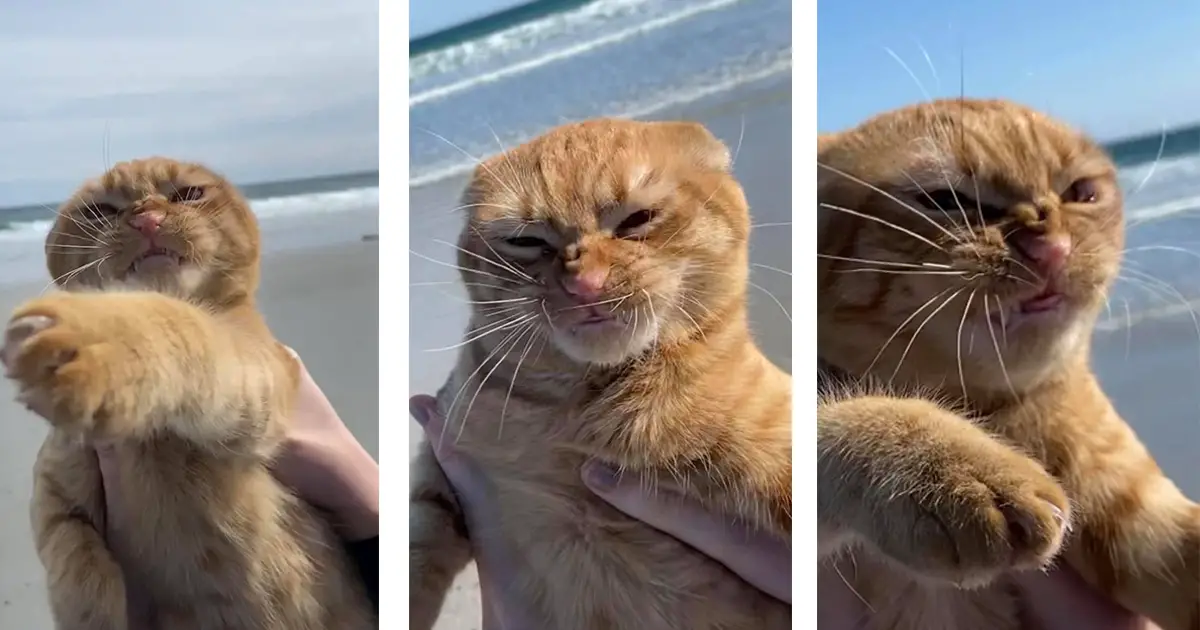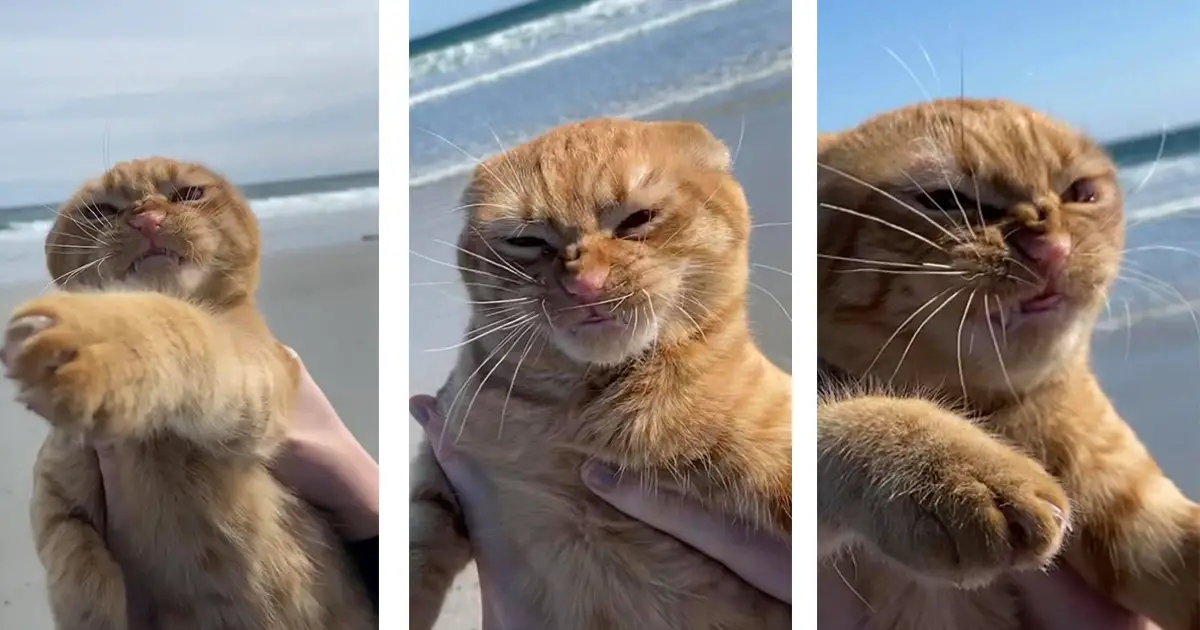 And the internet is loving pumpkin's excitement. She is running around tiptoeing with brother Moustachio on the sandy beach. Recently a diagnosis of a mild case of cerebellar hypoplasia overwhelmed the family. The medical condition has left the cat with hair and weight loss. As her motor skills in not as efficient as it should be.
Nevertheless, it doesn't stop the cat from enjoying outdoor activities. And this encourages the family to go on more expeditions like hiking or kayaking. I hope you enjoy the experience of our lovely creature. Please do share your thoughts on the feed.

If you like the clip, share this with your loved ones.