Here's one of those videos that you have to watch to the very end to see what makes it good, but it's worth every second of the wait.
I love ice cream. I am sure most of you do as well. It is one of the few treats that not many people can say no to. This sweet treat is especially great when the day is sweltering hot. It is the perfect way to cool down, isn't it? But I'm also one of those people who can eat it anytime.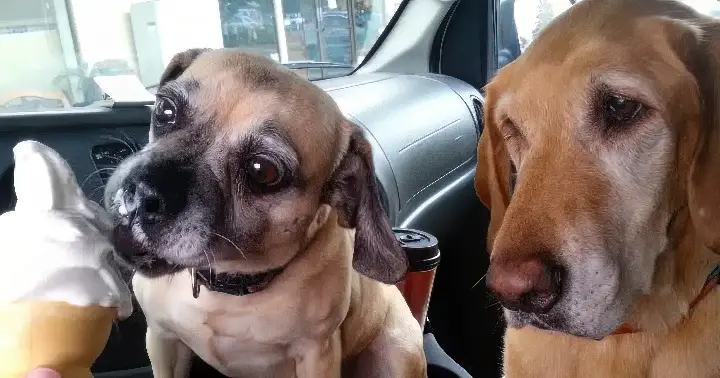 And by the looks of it, our canine friends love ice cream as much as we do! Just take a look at this adorable video! I know, some people say dogs shouldn't be fed any kind of dairy, in case they turn out to be lactose intolerant. But many people think that it is alright to let their dog taste ice-cream once in a while, and clearly the lady in the video is one of them.
The two dogs in this clip, Daisy and Cooper, love this delightful vanilla treat. But wait till you see HOW the dogs enjoy it. Daisy and Cooper have very different ways and it is hilarious to watch! Watch the funny sort video below and please leave us a Facebook comment to let us know what you thought!
Don't forget to hit the SHARE BUTTON to share this video on Facebook with your friends and family.