I don't know about you, but there's just something about duets that just captivates me. When two people sing together, if they're good, it more than doubles the pleasure. In may case, I'd say triple or quadruple. Well here's two incredible little boys from Spain whose duet on The Voice Kids I think gives me tenfold the entertainment of a single singer.
The Voice is a popular singing competition TV show that premiered in 2011 on NBC. Contestants audition for a panel of celebrity judges who select them based solely on the quality of their voice, without seeing their appearance. The show has been praised for its emphasis on vocal talent and has launched the careers of many successful singers.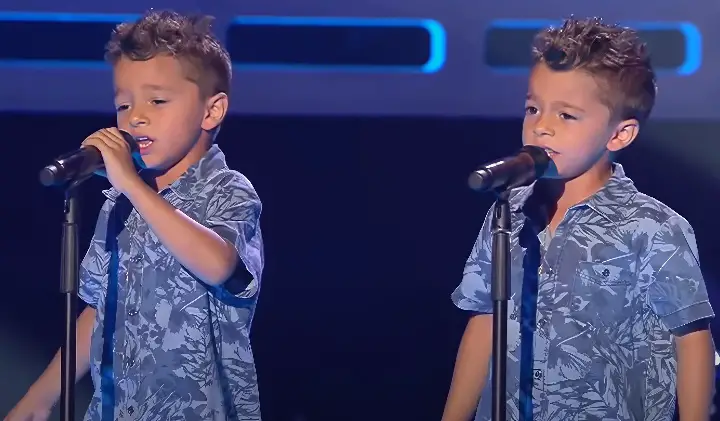 The Voice Kids is a spin-off of the show that focuses on young talented singers between the ages of 8 and 14, providing a platform for young singers to pursue their dreams and inspiring audiences around the world.
These two boys are Antonio and Paco, twin brothers who auditioned in the The Voice Kids – Spain singing Rosario Flores's "Te Quiero, Te Quiero." The song means "I love you, I love you" in English and it's easy to see why all four judges turned for these two. They're one of the most adorable duets I've seen in a while, even if I don't really know what their lyrics mean. This is one of the best videos on the internet. Watch the full video below and please leave us a Facebook comment to let us know what you thought!
Don't forget to hit the SHARE BUTTON to share this video on Facebook with your friends and family.