Street performances can be fun when the talent is good. Here's a video of a street piano performance that suddenly becomes a dance exhibition, and it's incredible.
Jared Nandra is a street pianist who posts videos of himself playing on YouTube. He's chalked up some 9+ million views since he started in July 2022. He often goes to malls where there are public pianos and he specializes in boogie-woogie songs from the 1940s and 50s.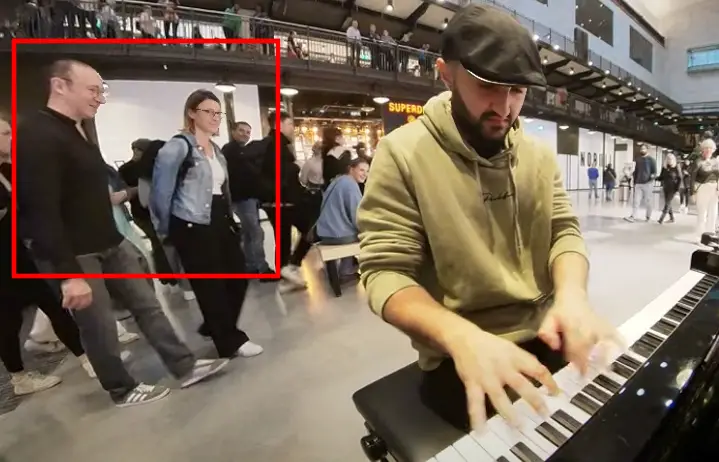 In this video he was filming himself playing at a public mall when in the background, you see a man and woman drop their backpacks and start one of the most incredible swing routines you've ever seen!
The video was taken at the Battersea Power Station on the south bank of the River Thames in the London Borough of Wandsworth. It turns out the two dancers, originally from France, were former professional dancers–and boy, does it show! Watch the video below and please leave us a Facebook comment to let us know what you thought!
Don't forget to hit the SHARE BUTTON to share this video on Facebook with your friends and family.