We're used to seeing interesting back stories for the Got Talent contestants and I have to say, this one ranks right up there near the top.
This couple, known on the stage as Power Duo, won Philipinas Got Talent a few years back. Their chemistry is undeniable and it turns out An Jeaneth Portales and Gervin Minor are married in real life. But that barely begins to explain their journey.
According to the couple, they were paired by their teacher because they had similar styles, but they immediately disliked each other and thought there was no chemistry. They danced well together, however, so they didn't break up. And it's a good thing.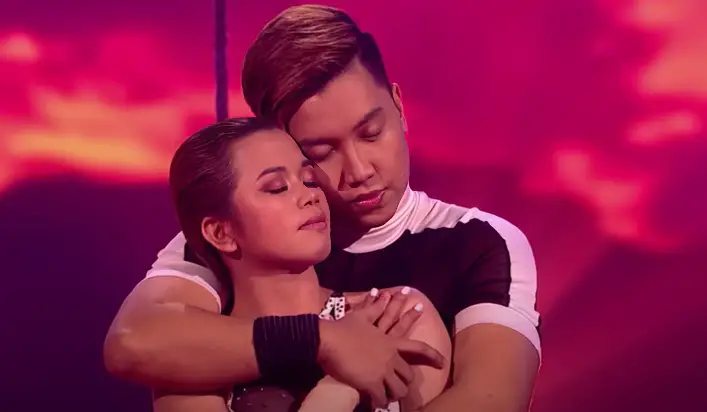 As time went on, they became friends and ultimately fell in love with one another. One of the more interesting moments in their Got Talent journey was when one of the hosts asked Gervin if he had a girlfriend and he said yes, then announced to her surprise, it was An Jeaneth.
And to top off this wonderful love story, he later proposed to her on the Got Talent stage! I really enjoyed this love story in addition to their fabulous dance. Watch the full video below and please leave us a Facebook comment to let us know what you thought!
Please SHARE with your friends and family!