The Got Talent stage has seen its share of great teen performers and this one is no exception. Move over everyone for Charlotte Summers.
Charlotte is 13 years old and traveled to the U.S. from Marbella, Spain. She said she's been singing since she was five years old and her dream was to make it to the America's Got Talent stage to sing for Simon Cowell. "I'm really nervous," she said, "because I really love Simon Cowell, I'm gonna see him and I'm going to faint or something."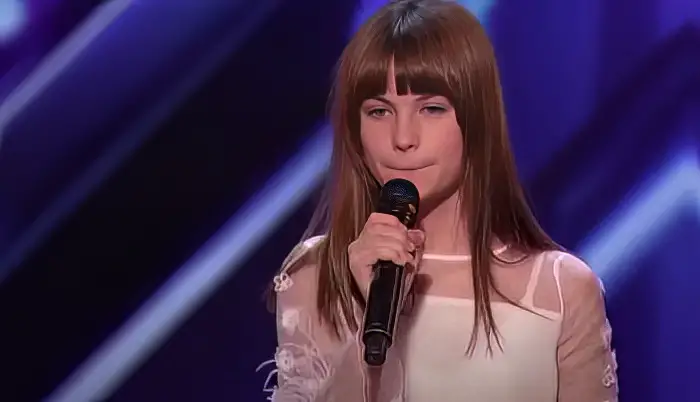 When asked what she would do with the $1 million prize money, Charlotte gave a perfect teenager response: she's going to was going to buy a guinea pig–and call him Simon Cowell! The judges weren't sure what to expect after that introduction, but the as soon Charlotte finally starts singing, it's clear that she's something special.
Her rendition of Screamin' Jay Hawkins's 1956 classic "I Put a Spell On You" is nothing short of spectacular. The entire crowd, including the judges, was on its feet by the end of the performance. Watch the full video below and please leave us a Facebook comment to let us know what you thought!

Don't forget to hit the SHARE BUTTON to share this video on Facebook with your friends and family.