Dirty Dancing is definitely one of the most beloved films of recent years. The iconic film has spawned famous lines ("Nobody puts Baby in a corner") and scenes, like the final dance number–some of you might have even tried your hands at that famous dance.
This video features Bindi Irwin and her dance partner Derek Hough recreated this stunning routine on the stage of TV dance contest Dancing With The Stars. Their outstanding rhumba performance earned them a perfect score and a standing ovation from the audience.
Here they dance to "The Time of My Life" by Bill Medley and Jennifer Warnes, which was the song in the movie Patrick Swayze danced to with Jennifer Grey.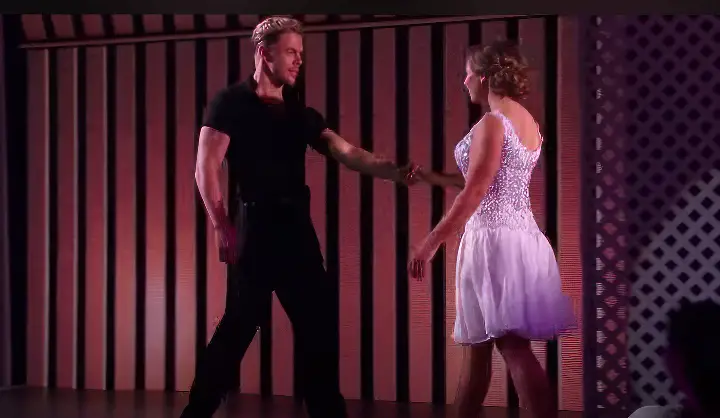 Bindi, who's an inspiring wildlife conservationist and TV personality in her own right, is also the daughter of the late Steve Irwin of animal training fame. Right from the beginning of DWTS, was a crowd favorite. She is really sunny and she somehow manages to lift your mood up.
She and Derek have allowed us to relive that incredible Dirty Dancing moment yet again with this performance. Watch Bindi and Derek's performance below and please leave us a Facebook comment to let us know what you thought!
Don't forget to hit the SHARE BUTTON to share this video on Facebook with your friends and family.