There is a different kind of happiness that comes when your best friend starts a family. Although the new baby is undoubtedly going to keep them busy, you can't help but feel ecstatic. Moreover, the joy that the new parent radiates is just too precious! Not to forget how adorable the baby is. And I'm sure this husky and two golden retrievers felt all these emotions after seeing their best friends newborn kitten!
Having a pet giving birth can be an incredible experience. However, if you have other pets at your home, you never know how they can react to the new family member. It can be especially risky if you're introducing kittens to a house full of canines. Luckily, this pet owner had nothing to worry about!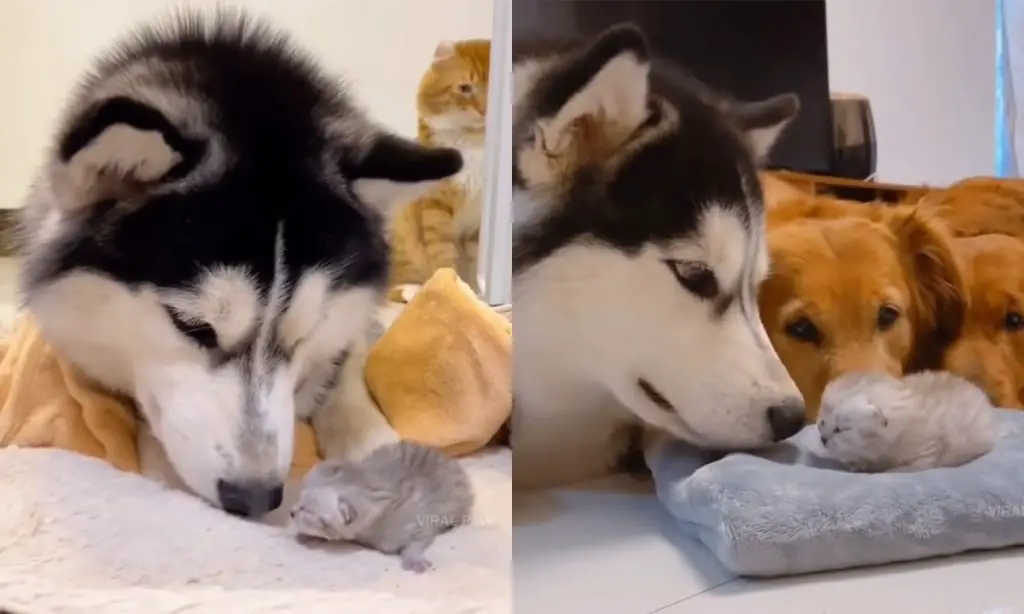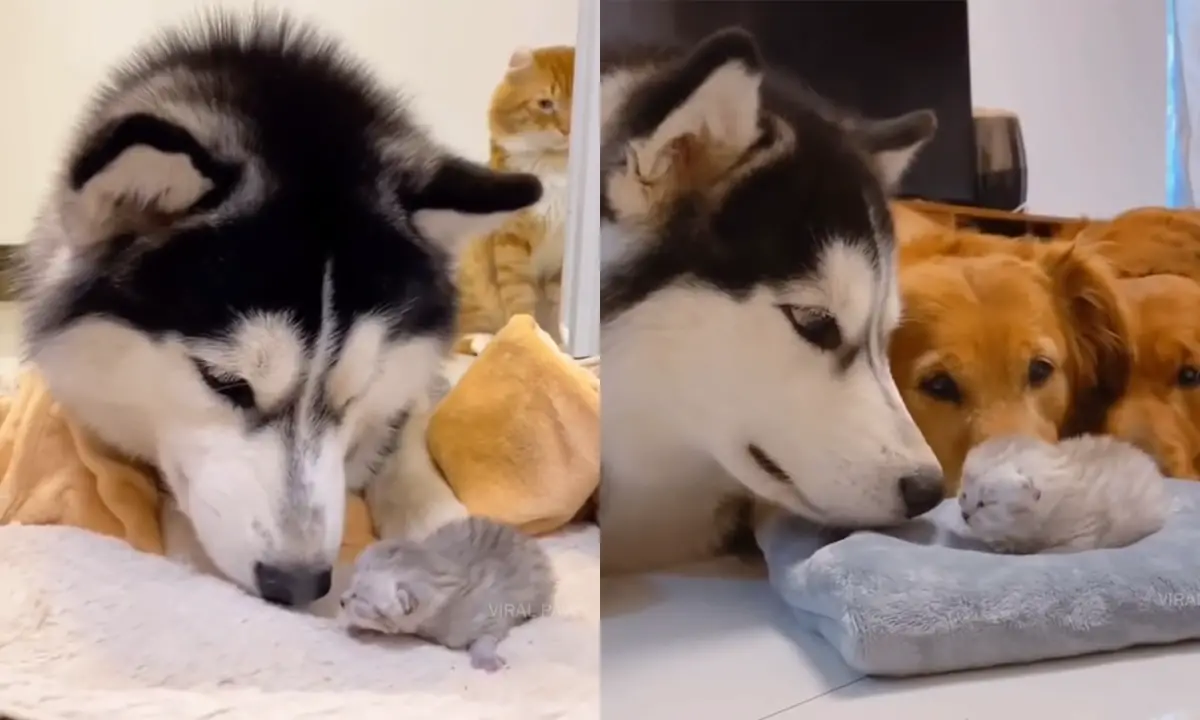 The gray Mama cat is happy with her new baby. But the husky and the golden retrievers are in complete awe! They patiently wait to meet their best buddies' only child. And it's worth the wait to meet the little ball of fluff! Although the gentle giants are over the moon seeing the tiny creature, they treat it with the utmost care.
Additionally, the ginger father has a watchful eye over his little kitten. Watch the sweet video below and please leave us a Facebook comment to let us know what you thought!
And please COMMENT and SHARE!