Pentatonix has risen from a talent show competition to become a global singing powerhouse, and Christmas songs are some of their most loved. Here's one that will not disappoint and, because of the format, will probably make you want to sing along.
Pentatonix, now also known as PTX, is an Arlington, Texas-based a capella singing group that got its start winning the third season of NBC talent show, The Sing Off. They have become a global sensation largely on YouTube, with a channel that has nearly 20 million subscribers and six billion lifetime views.
Pentatonix has covered a lot of Christmas carols and they have multiple Christmas playlists on YouTube. Here they sing, "The Carol of the Bells," written by Ukrainian composer Mykola Leontovych in 1914 with lyrics by Peter J. Wilhousky. The song is based on the Ukrainian folk chant "Shchedryk".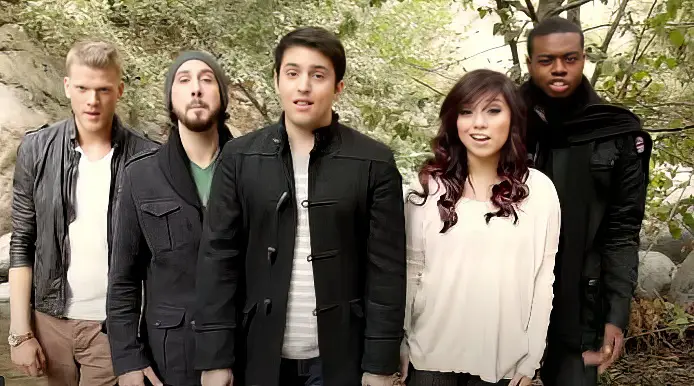 Carol of the Bells has been covered by literally dozens of artists and adapted to nearly every music genre, including classical, metal, jazz, country, rock and pop. What makes this version is so fun is that it's a sing-along: the words are shown on the screen so you can sing right along with PTX.
This song cover will surely awaken the Christmas spirits in you. Watch the full video below!
Please SHARE with your friends and family!