Some videos are just so cute that nothing much has to happen, you can just look at them and your heart melts. Here's one just like that, between a little kitten and his duckling friend.
Loki is a YouTube kitten that appears on the Lovely Kitten channel, which has about 20,000 subscribers. But in October 2022, Loki racked up an amazing 1.9M views on YouTube with this amazing little video.
There's really not much that happens here but it does need an explanation. Apparently Loki had just made friends with this little duckling and simply could not get enough of his company. Every once in a while, the duckling makes a move to leave and Loki isn't having it.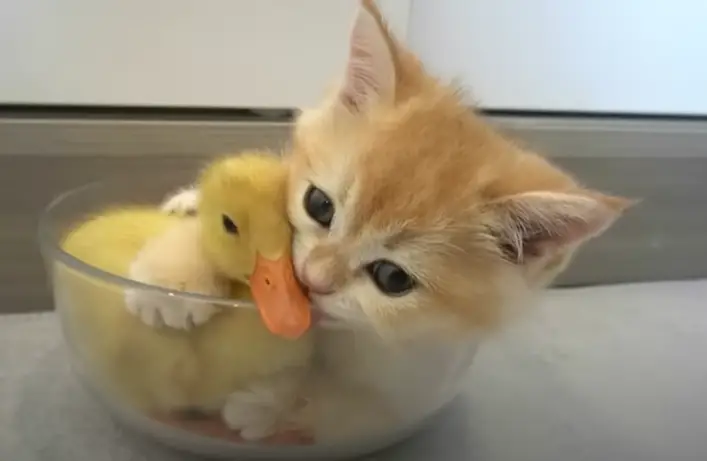 But to tell the truth, that's enough for me! Just watching Loki lick his new friend is so cute that you can't help but be mesmerized just watching the two. And when they go to sleep together in the bowl, that is a cuteness overload!
This is so soothing just to see two super-cute friends like this. Watch the full video below!
Please SHARE with your friends and family!