Dolly Parton is considered to be one of the most incredible singers of the music industry. This legendary country star has given us a lot of hit songs throughout her career. Most of us grew up listening to her. She is 70 years old, but it looks like she is not going to stop anytime soon! She is on the road again to promote her newest album, Pure & Simple.
Recently, she joined hands with the amazing a cappella group, Pentatonix, for a beautiful collaboration of her 1973 classic hit, "Jolene". Their unique rendition of the song will surely give you chills. If you are a fan of Dolly, you have no doubt heard this song a thousand times. But trust me, this is probably one of the best versions out there!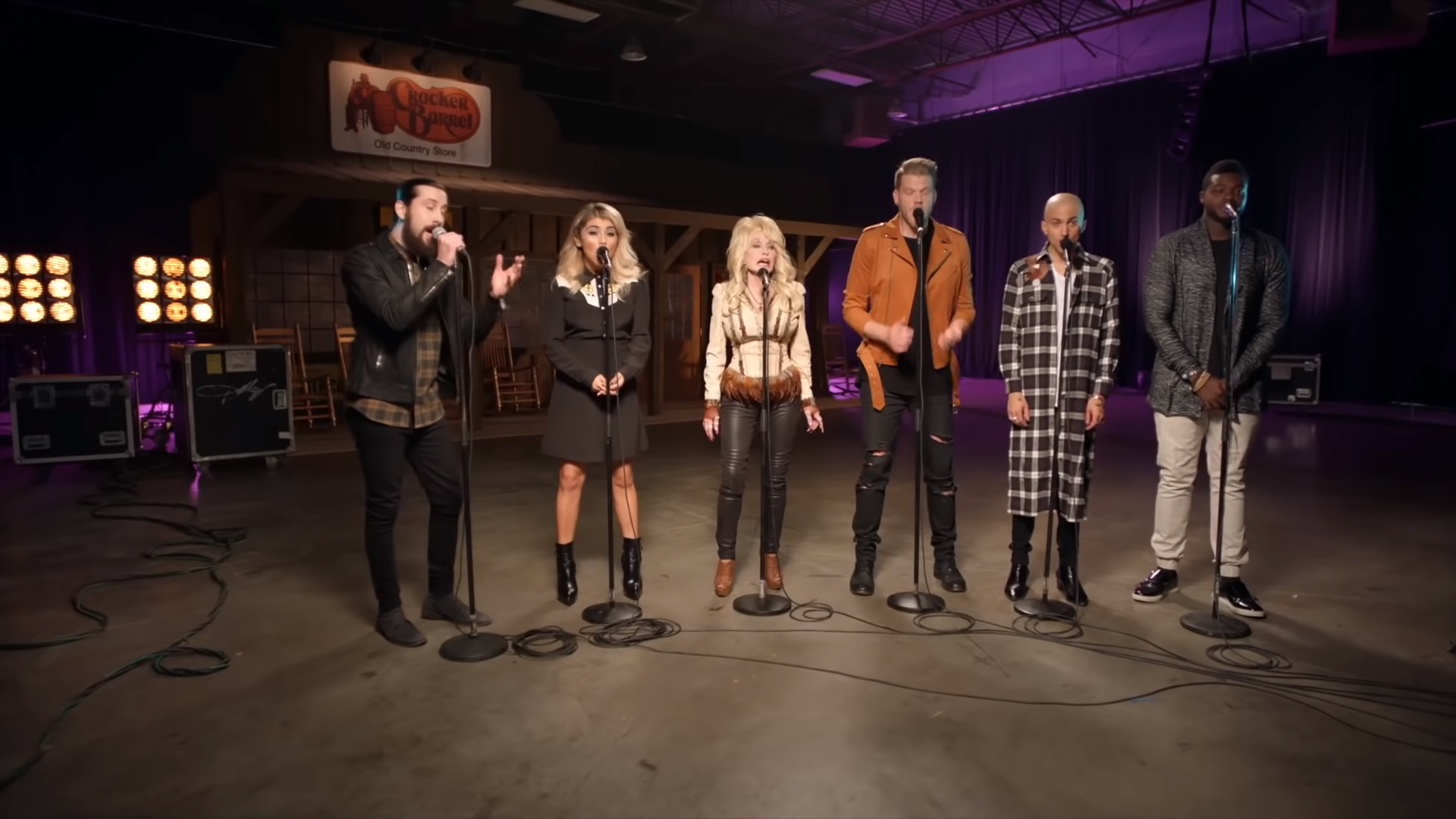 Watch this amazing performance below! Did you enjoy this as much as we did? Let us know what you think in the comments!
Please SHARE this incredible version with your family and friends!