Dolly Parton is an American singer, songwriter, and actress. She has been active in the music industry for over 50 years, and is one of the most successful female musicians of all time. She is best known for her country music, but has also had success in pop, gospel, and bluegrass. Parton has written and performed over 3,000 songs, including her signature song "I Will Always Love You."
Dolly was born in rural Tennessee and grew up in a large family. She began performing in churches and on the radio at a young age. In 1967, Parton moved to Nashville and signed with Monument Records. She released her first album Hello, I'm Dolly in 1967, which was followed by her breakthrough album, Jolene, in 1974. Parton has since gone on to release over 40 albums, many of which have gone gold or multi–platinum.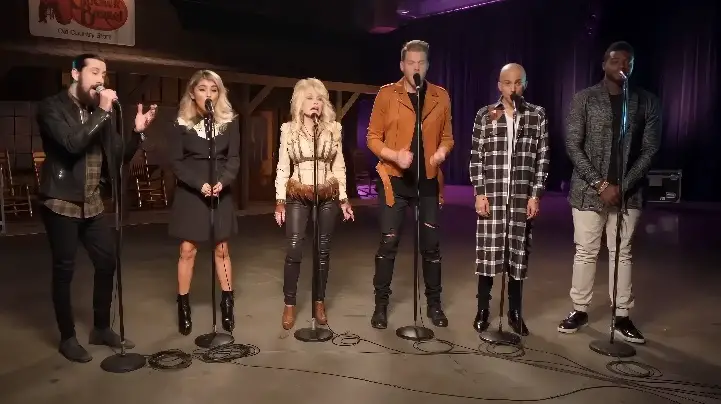 Recently, Dolly joined with the amazing a cappella group, Pentatonix, for a beautiful collaboration of her 1973 classic hit, "Jolene". Pentatonix won the third season of The Sing-Off on NBC, their victory earning them $200,000 and a recording contract with Sony Music. Since winning the competition, Pentatonix has released several albums and singles, including the Grammy Award winning 2016 album, A Pentatonix Christmas.
This unique rendition of Dolly's classic song will surely give you chills. If you are a fan of Dolly, you have no doubt heard this song a thousand times. But trust me, this is probably one of the best versions out there! Watch the full video below and please leave us a Facebook comment to let us know what you thought!
Don't forget to hit the SHARE BUTTON to share this video on Facebook with your friends and family.