There are lots of talented little kids in the world. The video below features a group with seven such amazing kids. 11-year-old twins, Max and Kolbe, are beyond excellent when it comes to brass trumpets. Not many kids choose such musical instruments when they are young, but this twin duo and their band mates are an exception it seems.
This New Orleans-style Dixieland band is named Pelican 212 and they recently were invited on Steve Harvey's "Little Big Shots". Their rendition of "When the Saints Go Marching In" left the crowd awestruck!
The song was written as a gospel hymn but has become an American folk song that is synonymous with the city of New Orleans, Louisiana. It's a song of hope and joy that expresses the belief that one day the saints will come marching into Heaven. In addition to being played throughout New Orleans at bars and clubs all day long, it is also the traditional funeral song for the city's residents.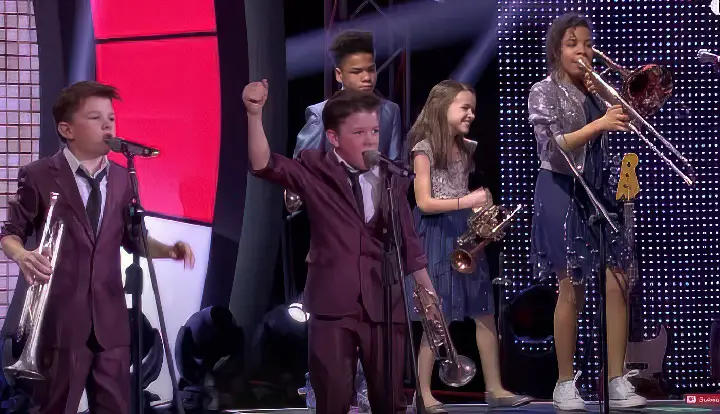 Ever since they first started performing, they have been taking the world by storm. They might be young, but these kids are the definition of old souls! I wouldn't mind going to their shows. They are amazing!
Watch the full video below and please leave us a Facebook comment to let us know what you thought!
Don't forget to hit the SHARE BUTTON to share this video on Facebook with your friends and family.