There is nothing like a warm plate of comfort food to forget about all the problems in the world! For some people, it is a hearty bowl of chicken soup. And for others, it's the classic mac n cheese. However, sometimes you crave something more filling or something that doesn't require you to spend hours in the kitchen. In this case, this one-pot cheesy potato dish is for you!
All you need for the easy cheesy meal are:
One bag of Frozen diced potatoes
A can of cream of chicken soup
1 cup sour cream
One medium white onion, diced
2 ½ cup of shredded cheese
Four tablespoons of melted butter
Salt and pepper to season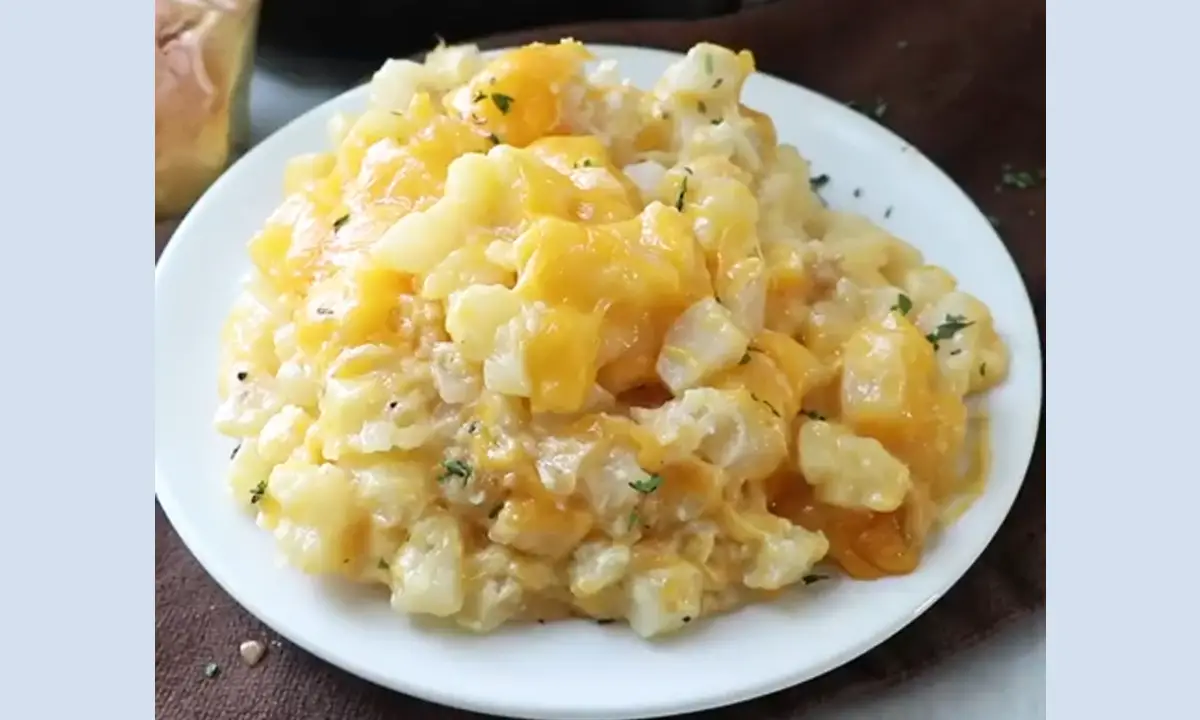 Most of the ingredients you can buy in the supermarket, which makes it super easy. But you can prepare it at home as well if you want! Now, all you have to do is mix your potatoes and onions with the can of chicken soup, sour cream, melted butter, 2 cups of cheese, and season it to taste. Do it in your slow cooker itself to save yourself from washing up! Furthermore, set the crockpot on low and cook for 4 hours. After it is ready, open the cooker and sprinkle the rest of the cheese. Cover it for 15 minutes so that the cheese can melt and savor the creamy and delicious comfort food of your dreams. Watch the video for instructions below:
And please COMMENT and SHARE!