Chicken is one of those meats that can offer you a lot if you do it just right. It might take weeks, even months, to perfect a chicken recipe, but leave them in the oven for too long; it will come out dark as charcoal. Don't worry. We might have the easiest and flavorsome chicken recipe for you.
Oven Baked Chicken
Seven pieces chicken (bone-in) thighs
Olive oil
Chicken powder flavoring
Seasoned pepper (Lawrey's or other brand)
Freshly chopped parsley (or dried parsley flakes)
Spices – black pepper, oregano, thyme, onion and garlic powder
Grab your mixing bowl, add the seven pieces of chicken thighs. Now make like a well in the middle to drop all your seasoning. Start with olive oil, followed by all the other spices one at a time. Combine it thoroughly. You want to coat each and every part of the meat with seasoning.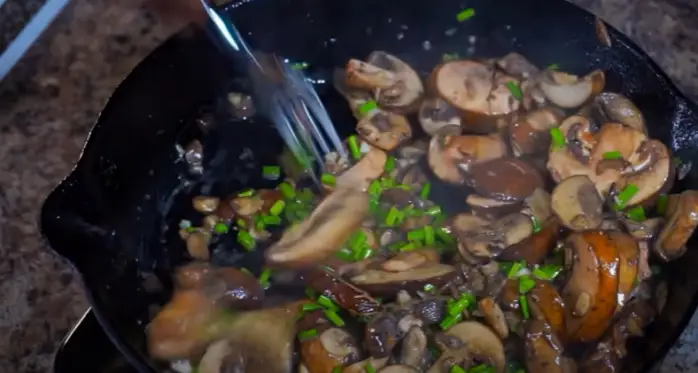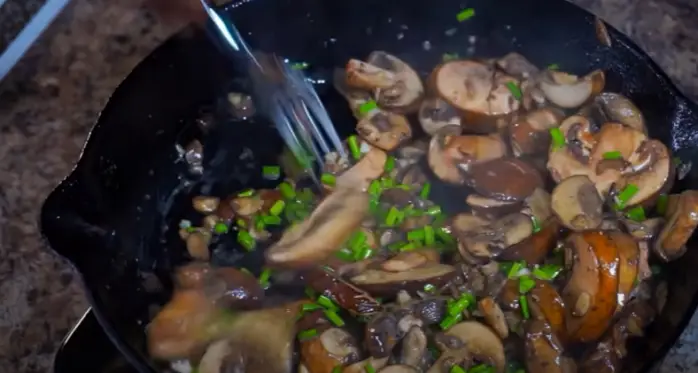 In a cast iron, place your seasoned meats' skin down. Bake in the oven for 45 minutes at 425 degrees Fahrenheit. Once that is done, set your time, and let's prepare the rice.
Oven Baked Rice
2 cups white rice
1 1/2 cups hot chicken broth
1 1/2 cups water
One small onion, finely chopped
Three cloves garlic, minced
Olive oil
Chicken seasoning, black pepper, paprika
two tablespoons butter
In a baking pan, mix it all together, cover it with tin foil and place it in the oven with the chicken. At the same time, you wait for them to cook. We have one more item that you can't just toss in the oven.
Sauce Mixture
1-2 tablespoons of butter
Two cloves of garlic
Diced Mushroom
Chopped chives
Black pepper
Salt
Add, add 1-2 tablespoons of butter in a cooking pan, followed by two cloves of minced garlic. Add mushrooms of your choice. For flavor add chopped chives, black pepper, and salt to taste. Cook until tender.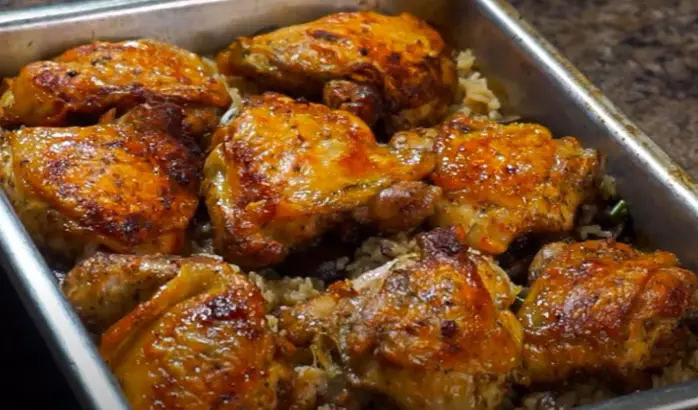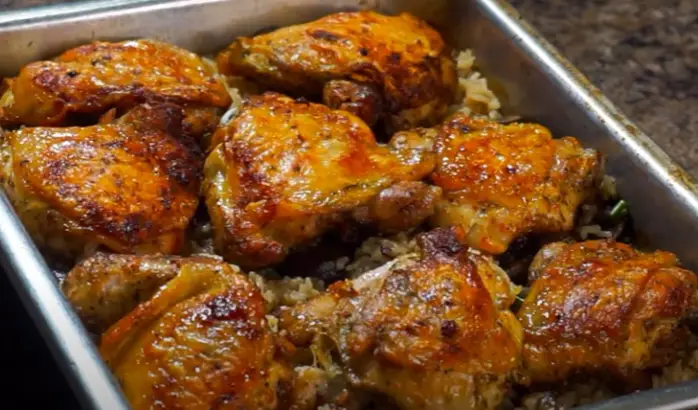 Putting It All Together
Once the rice is done, mix the mushroom for a delicious blend. Add the cooked juicy chickens on the top. Just like that, you have the main course ready with little effort.
Watch the full video below and please leave us a Facebook comment to let us know what you thought!
Kindly share this recipe with your loved ones.