Parenting is a full-time job with various professions embedded in them. At times you have to be a cook, a tutor, a caretaker. In some cases, a dancer too. Yes, you heard me correct. The clip featuring below showcases a bunch of athletic moms, busting moves to energetic dancing numbers.
Homecoming is typically a sign of final days for senior students. It is celebrated in high schools by going away seniors, teachers, and sometimes even parents. Whenever parents are involved in such parties, kids don't like flashing the news in public. However, one school, in general, is breaking all these petty notions.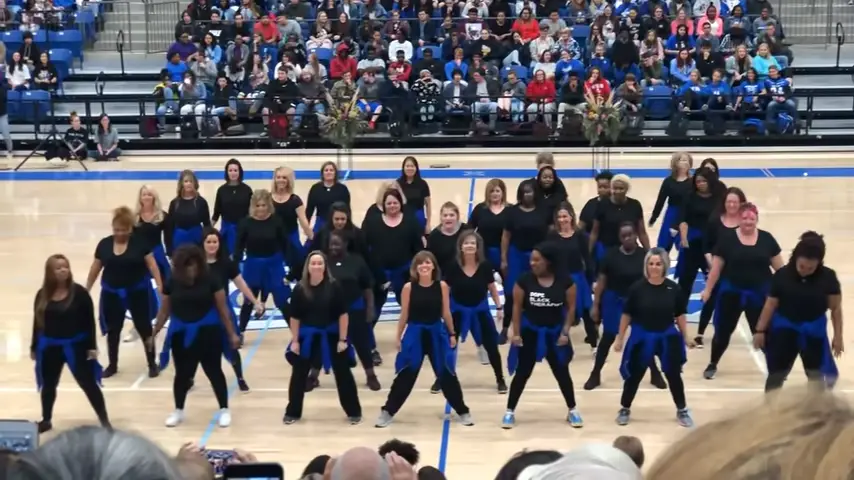 Initially, we witness moms on the outskirts of the basketball court supporting their sons. Everyone is dressed in black, done with a blue hoodie—a close resemblance to their children's sports uniform. Once the clapping is over, we hear music blast loud in the speakers, and it's showtime. Moms take the stage and showcase impressive dance moves.  The players join in time and again. Furthermore, as a group, they put out quite a dance routine.
Please press play and enjoy this musical number.
Kindly share this video with your loved ones.