If you have a pet, you are well aware of silly things they enjoy. Either it's getting riled up about a game of fetch or the immense excitement for a haystack. Regardless of the reason, animals, have a way of bringing out the innocence in them.
Similar to this one cow whose reaction to a relaxing head massage is going viral. Rolina lives in lives on Habsburg Farm in Habsburg, Switzerland, and is a dairy cow. Recently her owner installed a mechanical brush for the farm's livestock. And the helpful cow is a big help as she tries how good the brush functions.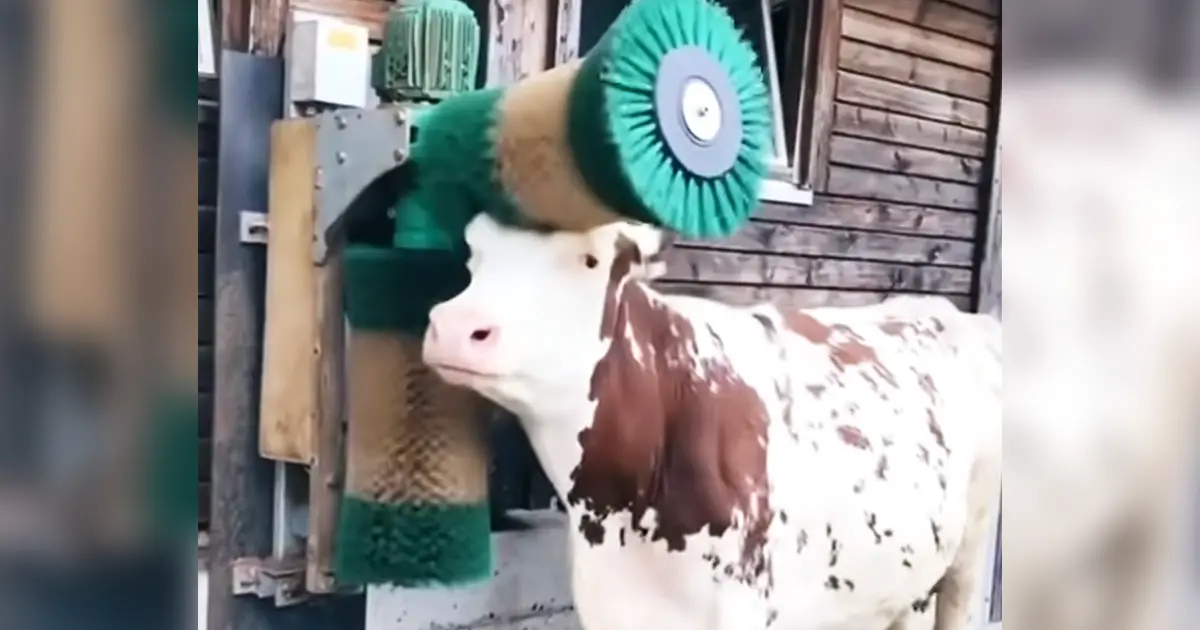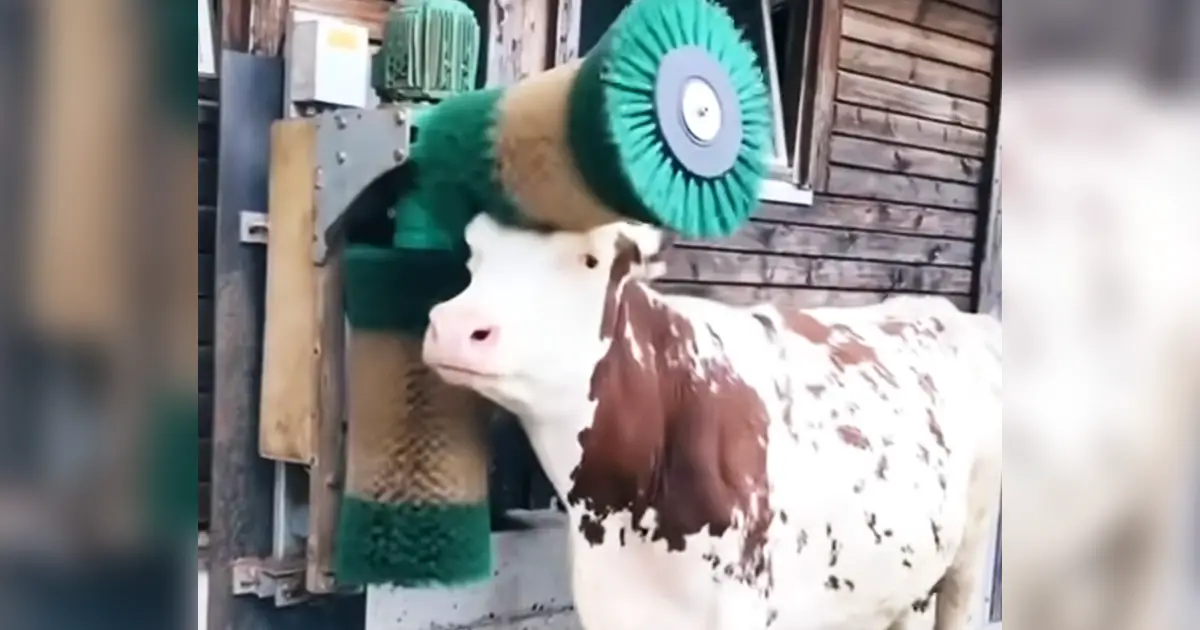 Rolina seems to have way too much fun and pleasure taking strokes back and forth. She keeps pushing hard on the brush. Rolina surely deserves this relaxing massage. However, once she realizes she is being filmed, Rolina trots away. We can all relate to such guilty pleasure. According to her owner, Rolina even sneaks away at night to get her regular massages.
Please press play and enjoy this playful clip.
Kindly share this video with your loved ones.