For a while now, we've seen police officers, soldiers and even church congregation members joining into entertaining and lively TikTok dance trends. Let's be honest. The internet doesn't have enough of such wholesome clips. I myself am a big junkie when it comes to watching these types of viral trends, over and over again.
They are just so pure. Moreover, it's even more pleasing when they try to add improvised choreography. Ah, that is just so good. Well, you might have already guessed the clip featuring below is a similar one. Two soldiers take a break from their military duties and get into the fun of making lighthearted videos.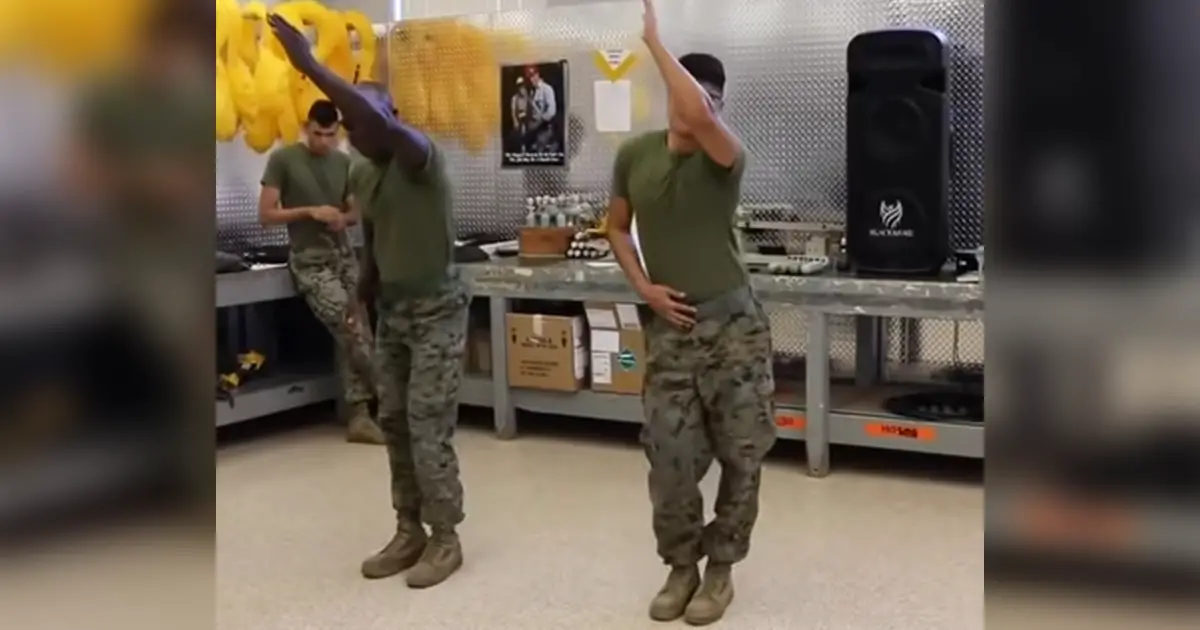 They choose none other than Mr. Eazi's "Akwaaba." If you are unaware of the Mr. Eazi is a Nigerian singer/ songwriter. The pioneer of Banku music, in other words. In simple words, Banku is a subgenre of Afrobeats combined with Hip-hop, Reggae, and R&B.
The two soldiers dressed in their green uniforms undoubtedly have done justice to the music. They synchronize the beats perfectly with each other's dance steps. Watch the full video below and please leave us a Facebook comment to let us know what you thought!
Don't forget to hit the SHARE BUTTON to share this video on Facebook with your friends and family.