This is a heartbreaking moment when this mother finds out her puppy is no more in this world. She tries to dig the grave to bring her baby back to life… In Zamboanga, Philippines, three-year-old Labrador mix Kookie gave birth to puppies on Sunday evening. One puppy did not survive the night.
The pet owner, Ms De Luna shars: 'The first time that Kookie was pregnant, she miscarried. Now, a puppy has died. She must be devastated. It is really sad for her. We could see how much she cared about all of her litter. Even the one that died she was still thinking about him.'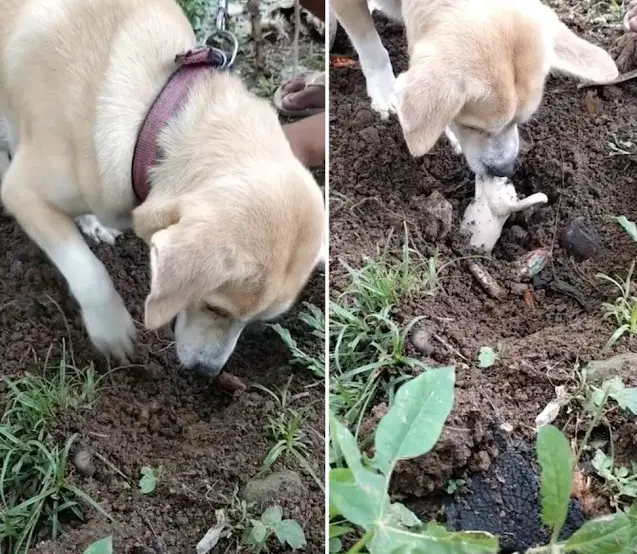 Early the next morning, Kookie started barking loudly, alerting Kaye de Luna and her family that one of her puppies, the weakest of the litter, had died overnight. They buried the puppy in the garden, so when their mother was out walking later, she was mourning the loss of her puppy.
Watch the full video:
SHARE this video to your friends and families.