Our pets are our family. So, watching them get hurt just breaks our heart. Just ask Marek Slodkowski. When this farmer returned to his barn in Poland one day, he saw his horse stuck in a maintenance pit. Freedom the horse had accidentally fallen in and was unable to escape on her own. So Marek tried filling the hole with hay in order to help her get to a higher level. This didn't work; the horse was in a worse state than before.
So Marek decided to call in the fire department. A large group of men arrived at the barn to free the horse from the pit. They attempted to pull Freedom out, but the efforts failed. Freedom had been trapped for almost 12 hours and she looked extremely exhausted. They were quickly running out of options, and had no idea what to do next. But then Freedom took charge and made a miracle happen!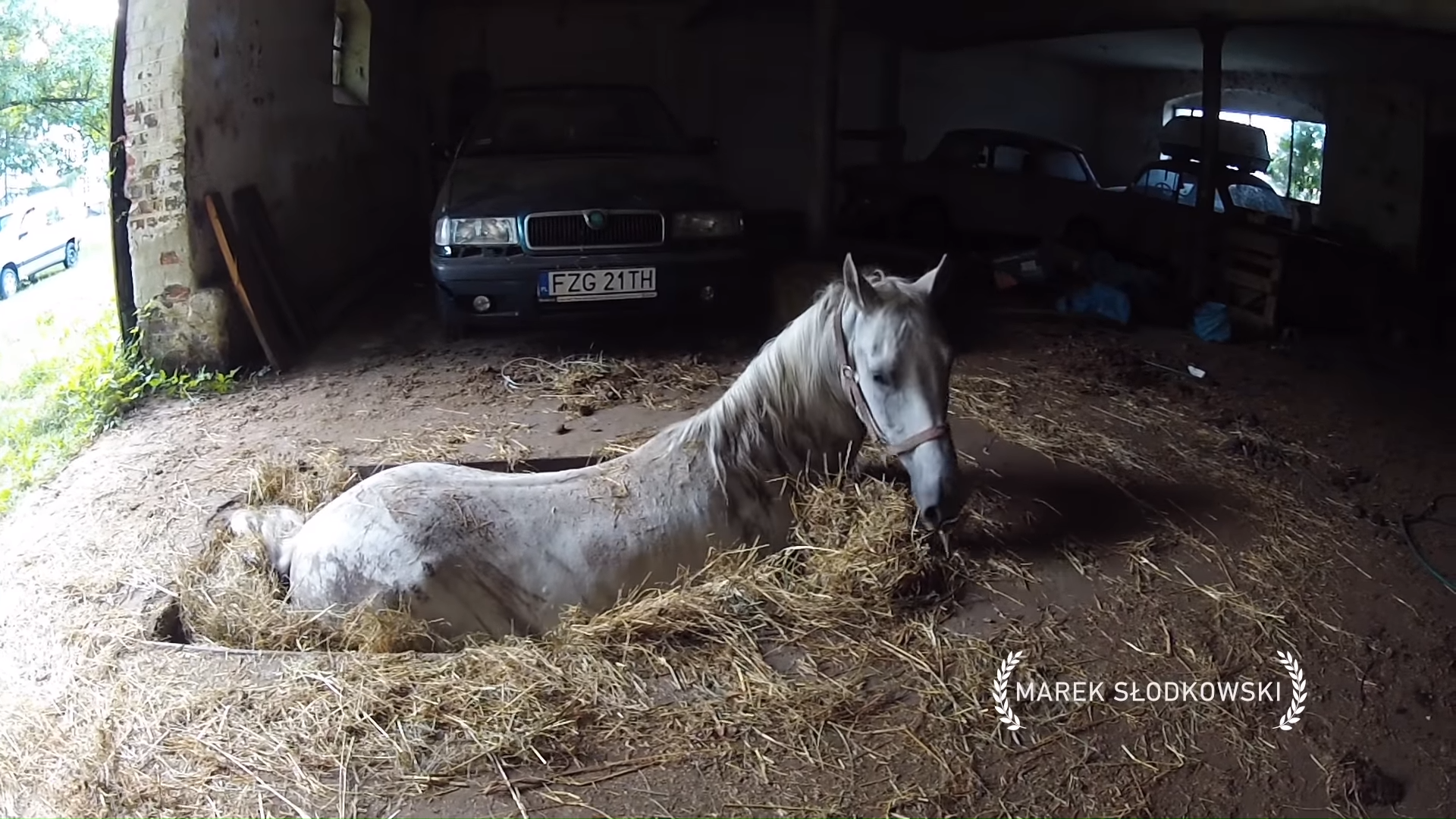 Watch this amazing video below! What are your thoughts about this? Don't forget let us know in the comments!
Please SHARE this touching video with your families and friends!