No matter what you do, you just can't sleep sometimes. You might have had a long day, and your poor body might be tried from all the things it had to endure during the day, but your mind just doesn't comply with you and starts running at a million miles per hour.
I am sure most of you have experienced this at least a couple of times in your life. Such sleepless nights can lead to frustration and irritation. Sometimes, they can even ruin the next morning for you.
When insomnia hits, we try to suppress it by tiring ourselves with our phones or even going to the kitchen to get a glass of warm milk. Sadly, they don't work either. In order to beat such sleeping problems, the family featured in the video below have come up with a genius plan. You are going to be smiling from ear to ear when you see their solution to this complication! I think I just might try the same thing tonight!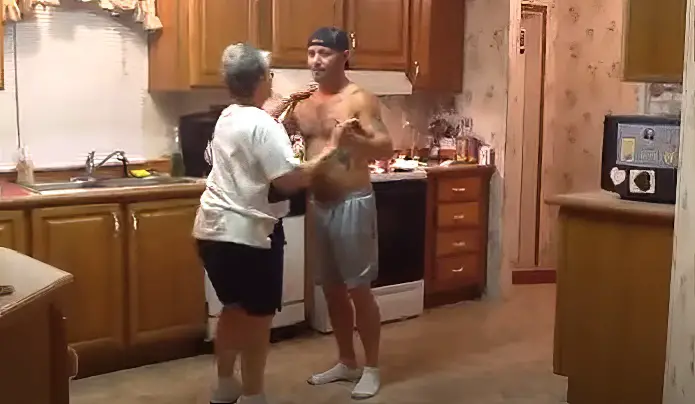 This family was up all night and they couldn't sleep. So they decided to tire themselves out by dancing the night away! Wait till you see mom and her son grooving along to "Dear Future Husband" by Meghan Trainor.
Their sweet exchange is going to warm your heart! Watch the full video below and please leave us a Facebook comment to let us know what you thought!
Don't forget to hit the SHARE BUTTON to share this video on Facebook with your friends and family.