One can never get enough of their favorite singers or celebrities. No matter how old one is, an obsession always remains an obsession.
An elderly woman went viral after Bruce Springsteen invited her to the stage. This woman is not a young and active woman who would jump on the stage when Bruce calls her. In fact, she is 91!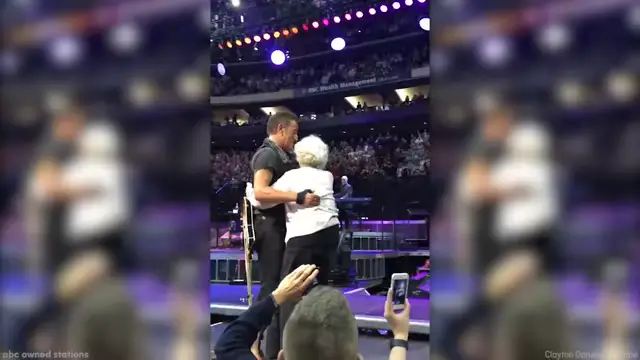 Despite her age, Jeanie decided to go to Bruce's concert. Bruce was clearly very impressed by his old fan. The woman started dancing with her favorite star on the stage. It really looks like they both are having a time of their lives.
This is one of the most wholesome videos on the internet. Watch the full video below!
Please SHARE with your friends and family!