The video below shares with us a performance by an incredible street artist. The piano is called Foxgang Amadeus and it is located at Cobourg, Ontario on the northwest corner of Victoria Park. It was placed there for the "Keys To Our Town" art initiative. Foxgang Amadeus is left open on the streets for performers to play.
When Katriona Dean came across Michael McNamara playing the piano, she immediately took out her camera and started recording. What you will hear is a passionate rendition of "Say Something" by A Great Big World featuring Christina Aguilera. This wonderful performance by Michael will surely touch your heart!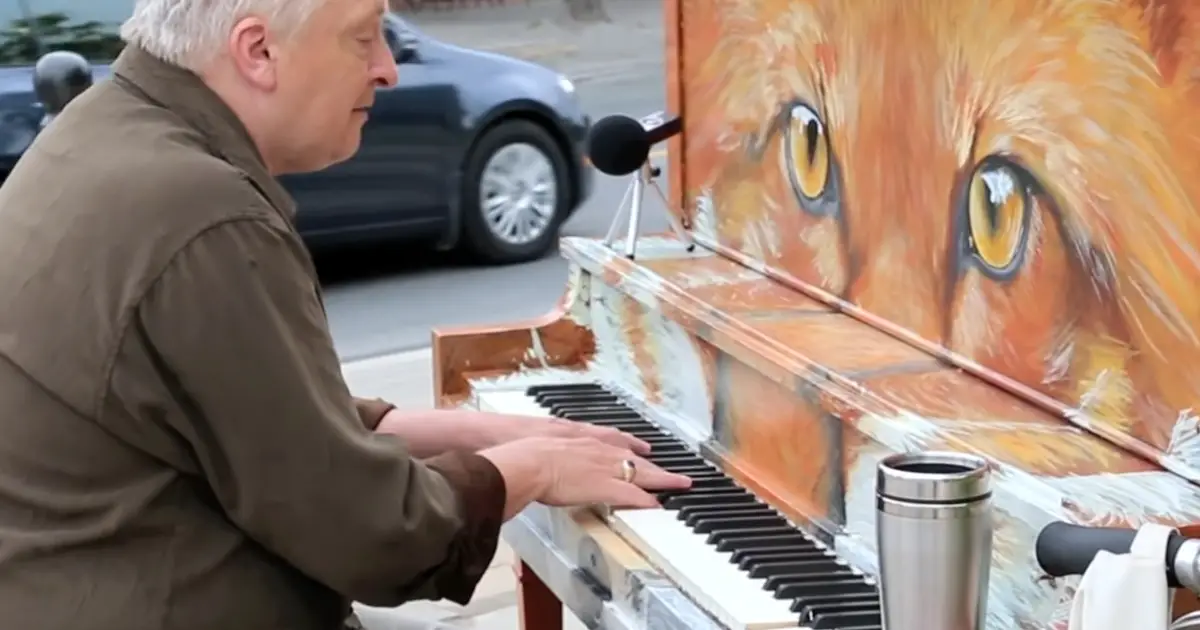 Watch him perform in the video below. Did you enjoy this? Let us know how you felt watching it in the comments!
Please SHARE this performance with your families and friends!