We have, at a certain point have reached the edge of our mental capacity. At that moment, all we want is to have a meltdown. A release of some sort from the trepidation. Even during such vulnerable moments, we don't seem to be safe from the lurking eyes of social media.
An agitated customer filmed a former employee, Caleb C, for a booking error. The video initially posted by the self-proclaimed filmmaker Tariq Nasheed. The front desk staffer was recorded amid a mental breakdown after being called "fa**ot" off-camera. The clip went viral on social media. People soon came to Caleb's rescue. A GoFundMe page for Caleb C accumulated over $84,000 in donations.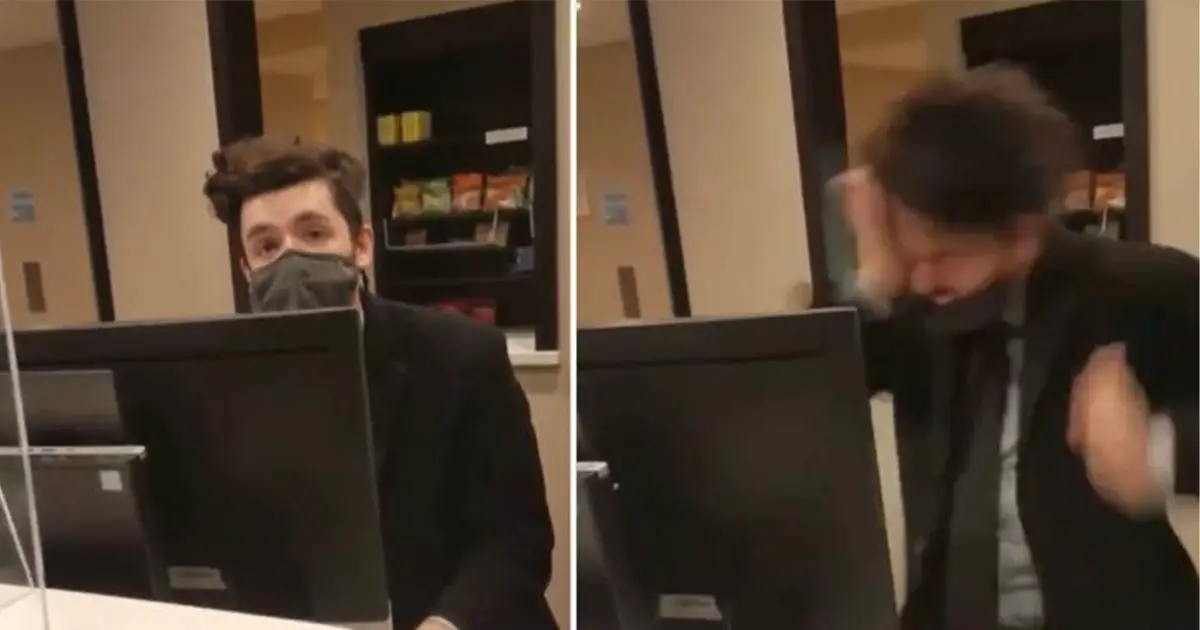 An unidentified man is screaming over the staff for stealing his money. Moreover, the customer goes on ranting at the staff. At one point, Caleb loses his patience and beings hitting himself. Even after such a horrid reaction. The man, however, doesn't stop filming the video. To the point that Caleb hurries to a safe corner and begins wailing from the pressure. This type of behavior shouldn't be tolerated, especially from a person with a history of mental disorder.
A white Holiday Inn Express worker has a nervous breakdown after he got scolded by a Black customer because of a mistake in the reservation system. pic.twitter.com/KUEyqUSgsM

— Tariq Nasheed 🇺🇸 (@tariqnasheed) April 25, 2021
Kindly share this video with your loved ones.