Dogs undoubtedly are the amazing companions humans could have ever asked for, don't you think? They are kind, friendly, supportive, caring. Thankfully the list goes on and on. Apart from that, they know you and your presence. Even when you are busy racing in-school competition.
Holly, a pet dog, decided to join her owner's school relay, and the internet is loving it. During a relay competition in Logan high school in Utah; Gracie Laney, accompanied by opponents were getting ready for the race. As she reached the final hurdle in the relay event. That is 100m in the 4x200m. Her adorable fluffy canine figured she should join Gracie.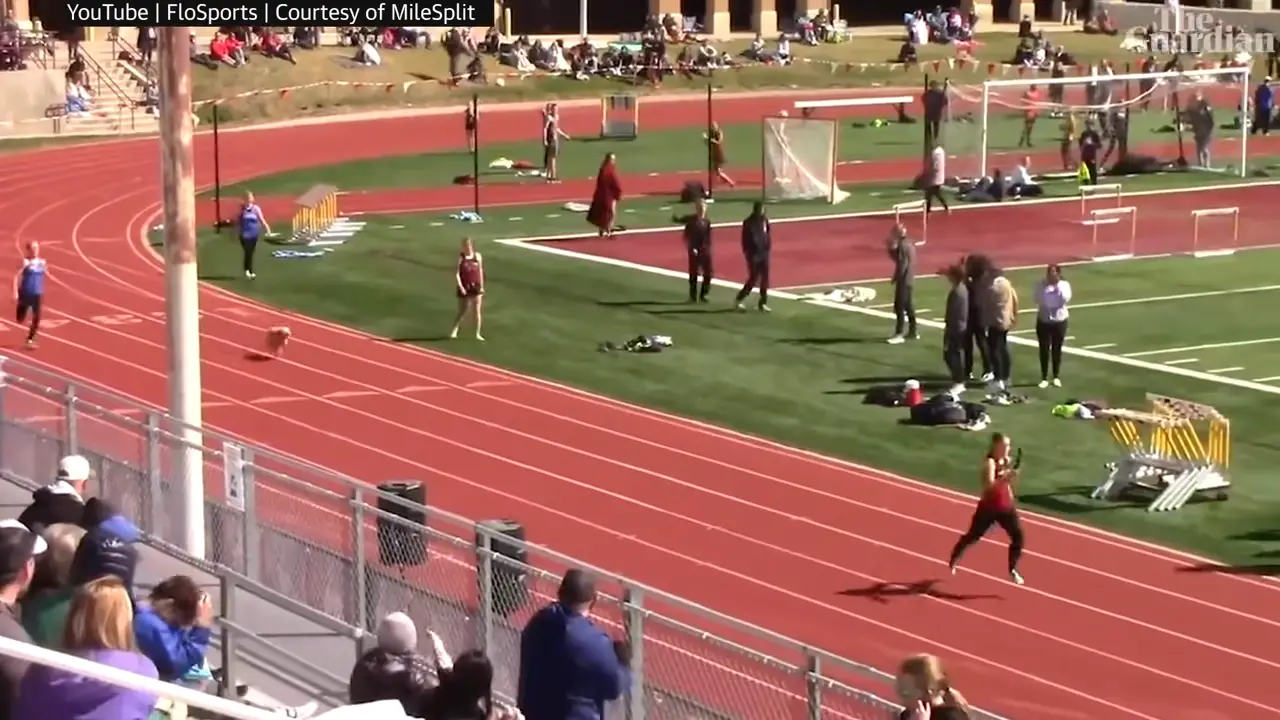 The dog was probably trying to help inspire her athletic buddy. Holly began running right towards the end of the event. Upon such a unique sight, the crowd began cheering. Though it's doubtful, is it for the dog or Gracie. Who am I kidding its obviously for the supportive runner. Nonetheless, the cheer was equally motivating for Gracie as she clocked the remaining 100m in 10.5seconds. The record is just behind the legendary  Usain Bolt's world record!
Please press play and enjoy this fantastic clip.
Kindly share this video with your loved ones.