On a memorable episode of The X Factor, a contestant named Melanie Masson took the stage and left the judges and audience in awe. Melanie, a 44-year-old mom of two and music teacher, surprised everyone with her captivating performance. While known for hosting "Fairy Flutterby's Little Rockabyes," Melanie showcased a completely different side of her talent with a powerful rendition of Janis Joplin's 1970 classic, "Cry Baby."
From the very first notes of the song, it was evident that Melanie was about to deliver something extraordinary. Her powerful voice resonated through the venue, commanding attention and stirring up emotions. The judges' faces lit up with smiles, and the cheers from the audience echoed throughout the room, reflecting the sheer admiration for her remarkable performance.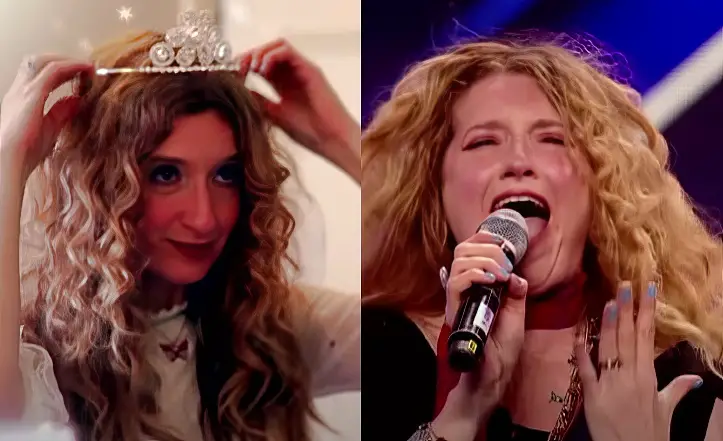 Melanie's rendition of "Cry Baby" showcased her incredible vocal range, control, and emotional depth. Her rendition paid homage to the legendary Janis Joplin while infusing her unique style and personality into the song. With each verse, Melanie captivated the crowd, showcasing her talent and leaving a lasting impression.
The X Factor has a rich history of discovering incredible talent, and Melanie Masson's performance added to that legacy. Her unexpected transformation from a children's music teacher to a powerhouse vocalist showcased the diversity and depth of talent that the show attracts. It serves as a reminder that true talent knows no boundaries and can come from any background. Watch the full video below and please leave us a Facebook comment to let us know what you thought!
Don't forget to hit the SHARE BUTTON to share this video on Facebook with your friends and family.