Siblings are a wonderful part of our lives. Although we constantly fight with them, there is no other we would spend our days. So, when one of the siblings gets married, every brother or sister has to make their day even more special.
Like these seven brothers who entertained their sister till the very end on her wedding day. The brothers own the nine minutes of transitional dance ranging from pop, R&B, and even Bollywood.
The music starts with "King of Africa" from Disney's The Lion King and the men came prepared with props. Soon after, the brothers seamlessly move to a Salsa number by Kudero. Then comes none other than Michael Jackson, cause we know no dance act is complete with Jackson's "Smooth Criminal."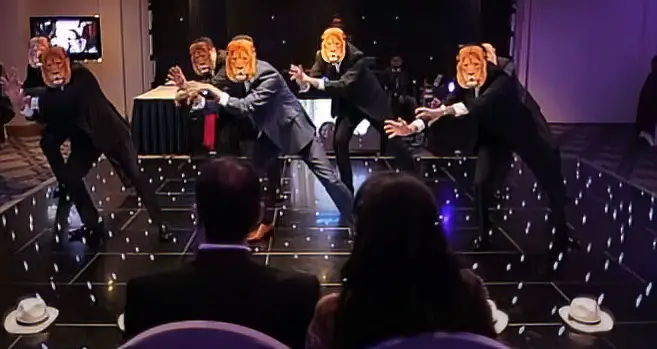 The brothers move from genre to genre, one after another, with an epic level of energy. They were not only entertaining the crowd but symbolizing every feeling in the book of love.
The brothers finish it off with "That's What Makes You Beautiful" by One Direction–a great tribute to their beautiful bride sister. Watch the full video below and please leave us a Facebook comment to let us know what you thought!
Don't forget to hit the SHARE BUTTON to share this video on Facebook with your friends and family.